March 17, 2016 2:35 PM
Miyagawa Kozan@ SUNTORY MUSEUM of ART
Miyagawa

Kozan

【宮川香山】@

SUNTORY

MUSEUM of ART in

Roppongi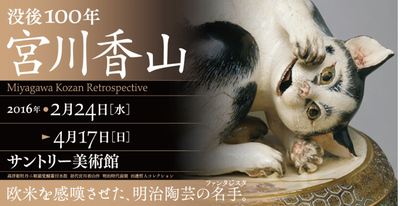 SUNTORY

MUSEUM has the retrospective exhibition of great leading potter

Miyagawa

Kozan.
Commemorating the centennial anniversary after his death in 2016, this exhibition introduces the overall aspect of

Miyagawa

Kozan

( 1842-1916 ),
the transcendent genius, along with his fascinating works. Most of the displayed works were selected from the

Tetsundo

Tanabe

【田邊哲人】collection.
Kozan

was born in Kyoto to a potter's family. he learned pottery from his father since his childhood and in 1860 he took over as the head of the family.
Kozan's

turning point arrived in 1870. He left Kyoto to Yokohama, the city of civilization and enlightenment.

Kozan

strove to create a new kind of art which met the taste of the Western countries. A new decorative technique called

taka

-

ukibori

【 高浮彫】 ( sculptural relief ), in which he decorated the surface of the ware with realistic, three-dimensional high reliefs and sculptures. It produced a world so meticulous and original that it could overturn the common concept of decoration on Japanese ceramics. The popularity can be surmised from the fact that world-renowned museums, including the British Museum, have

Kozan's

works in their collection. This show is a very great opportunity to enjoy the powerful effect of his decoration techniques as well as the mesmerizing translucency and grace of the celadons and wares with underglaze decoration.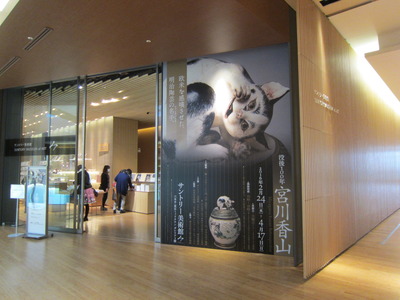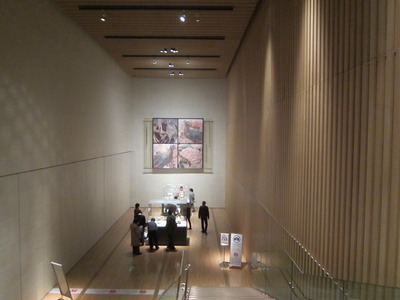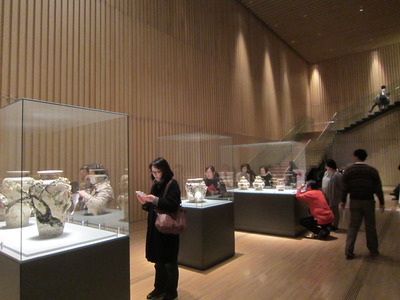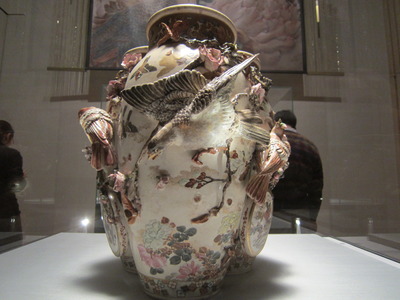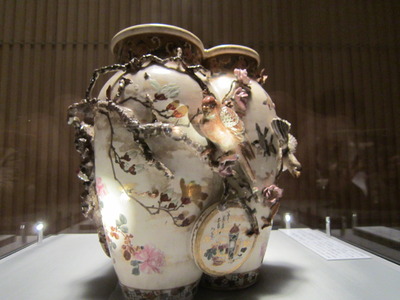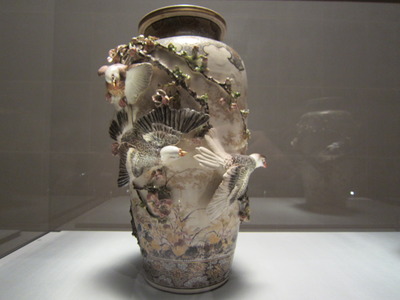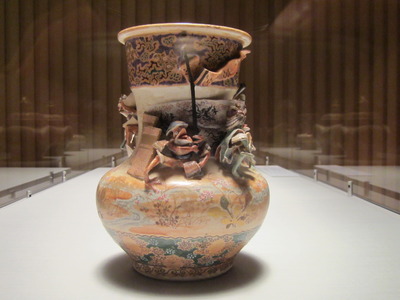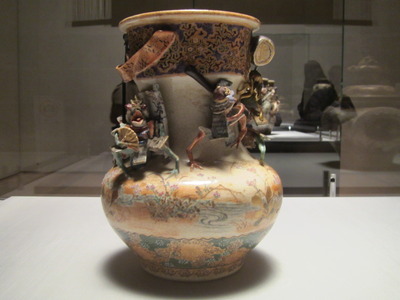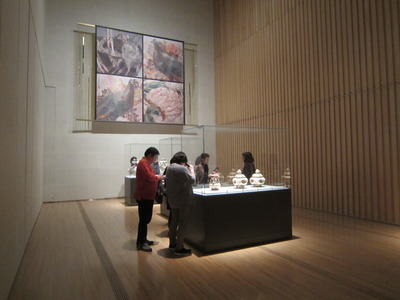 24th February - 17th April, 2016
Categories
Recent posts
Calendar
| M | Tu | W | Th | F | Sa | Su |
| --- | --- | --- | --- | --- | --- | --- |
| | | | 1 | 2 | 3 | 4 |
| 5 | 6 | 7 | 8 | 9 | 10 | 11 |
| 12 | 13 | 14 | 15 | 16 | 17 | 18 |
| 19 | 20 | 21 | 22 | 23 | 24 | 25 |
| 26 | 27 | 28 | 29 | 30 | | |
Archive
Author