Hiring a Housekeeper in Japan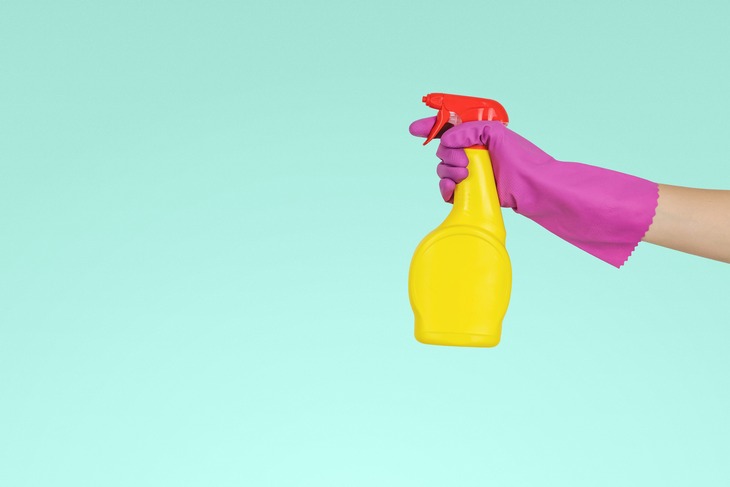 Depending on what country you come from, hiring a housekeeper to take care of your home may be common, but in Japan hiring a housekeeper is rare. Despite this, there are housekeeping services operating in Japan that are available to provide you with a helping hand if you are looking to hire some help around the house.
So let's look at why housekeeping services are not popular with Japanese people, then dive into what services housekeepers in Japan can provide, and finally look at a few housekeeping agency options with English support.
Why Hiring Housekeepers Isn't Common in Japan
There is no one simple reason why housekeeping services are not popular in Japan, but rather it is a mix of different concerns that lead to Japanese people not being particularly prone to hiring outside housekeepers. Here are some of the cultural reasons why this is the case.
・Unchanging Gender Roles
The reality in Japan is that for many families, the husband works while the wife stays at home and takes care of the home and kids. These established gender roles are deeply embedded in the minds of many Japanese people, especially those of older generations. Since the wife is expected to be at home doing housework, many people (particularly men) don't see any need to hire housekeepers. This also means that Japan has one of the lowest percentages of men doing housework of any country in the world.
However, these established gender roles are being challenged more and more in Japan as more women continue to work after getting married or having kids, which is leading to more conflicts within families about who should take care of housework. It may be that in the coming years this paradigm shifts and as a result housework responsibilities become more equally shared. Or it may be that as a result, housekeeping services become more popular.
・Housework Should be Shared by the Family
There is a long-held belief in Japan that housework should only be shared amongst and taken care of by people within a household, so the idea of hiring outside help may not even be considered by people with these deeply rooted ideas. There's a degree of societal pressure as well. For example, some people may worry about what other people think about them if they hire a housekeeper to help out around the house because they believe that other people might think that they are trying to "escape from housework."
Japanese people are also generally very private or careful about disclosing personal information, so the idea of inviting a stranger into the home to clean can be an uncomfortable one. Generally, Japanese people don't often even host parties in their homes, so the idea of having strangers come to clean can seem quite foreign.
・Housekeeping Services are a Luxury
While in some countries hiring a housekeeper is quite common, even if you don't come from an upper-class background, in Japan housekeepers are seen as a luxury. There is very much an image amongst Japanese people that housekeepers are only for rich families where both the husband and wife are working and therefore have the spare income to afford to pay for someone to come and take care of their home.
Services Offered by Housekeeping Agencies in Japan
Though overall demand for housekeepers is low in Japan, the agencies that do provide these services usually provide various high-quality services. While every housekeeping agency may not offer all of these services, here is a general list of the kinds of services that you can hire housekeepers to do in Japan.
・general household cleaning (bedrooms, living rooms, kitchens, bathrooms, etc.)
・gardening
・cleaning and waxing shoes
・laundry, including ironing
・dropping off and picking up dry-cleaning
・receiving deliveries
・grocery shopping
・cooking (it is also possible to hire housekeepers to take care of meal prep for you in advance if you don't want to wait for them to cook your meal)
・organizing and throwing out garbage
It is important to note that housekeepers in Japan are not allowed to provide any nursing or medical assistance. As well, for some forms of intensive household cleaning that require special equipment, you'll likely need to hire a specific house cleaning service rather than a housekeeper.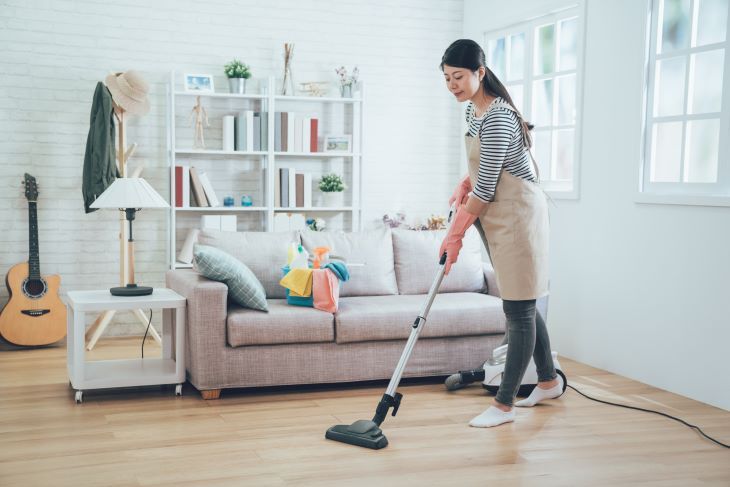 Housekeeping Service Agencies with English Support
If you are looking to hire a housekeeping service to help maintain the cleanliness of your home, here are a few agencies that offer English support. While the staff at some of these agencies may not be able to speak English themselves, the company may be able to provide a coordinator or interpreter to make sure that there's no miscommunication about what services you require.
・Duskin Merry Maids
Duskin's Merry Maid service has been running for over 30 years. Duskin is a major company that provides a variety of products and services including house cleaning, so Merry Maids is just one part of the company. They can provide service nationwide and provide a variety of housekeeping services.
For more information, check out the Duskin Merry Maids website here. The website is only in Japanese, but you can find English leaflets and price lists at the bottom of the page.
・Pasona Kurashinity
All the staff employed by Pasona Kurashinity have experience working as housekeepers abroad, which is this agency's biggest selling point.
This agency's service area covers Tokyo and Kanagawa. If you don't speak Japanese, an English-speaking coordinator will come together with the housekeeper to consult with you and make sure that everyone is on the same page about what needs to be done.
For more information, check out their website here.
・Bears
All the housekeeping staff at Bears are English-speaking Filipinos, who graduated from housekeeping training schools officially recognized by the Philippine government. The staff is highly skilled and experienced in taking care of household chores in Japanese homes, so there's no need to be worried about them not being able to properly take care of housekeeping in your home.
This agency offers its services in Tokyo, Kanagawa, and Osaka. For more information, check out their website here. While the website is in Japanese, it does state that Bears' staff can speak English, Japanese, and Filipino, so there's no need to worry about being unable to communicate with the housekeepers.
・Taskaji
Taskaji is a platform that connects housekeepers directly to clients. Taskaji matches housekeepers registered on their site with clients based on the client's needs, so you can look through the housekeepers and contact one who can best take care of the tasks you need to be done In your home. Taskaji can connect you to housekeepers in Kanto, Kansai, and Fukuoka.
Many of the housekeepers registered on Taskaji come from other countries or worked as English teachers before becoming housekeepers, so you should be able to find a housekeeper you can communicate with if you cannot speak Japanese.
For more information, check out Taskaji's website here.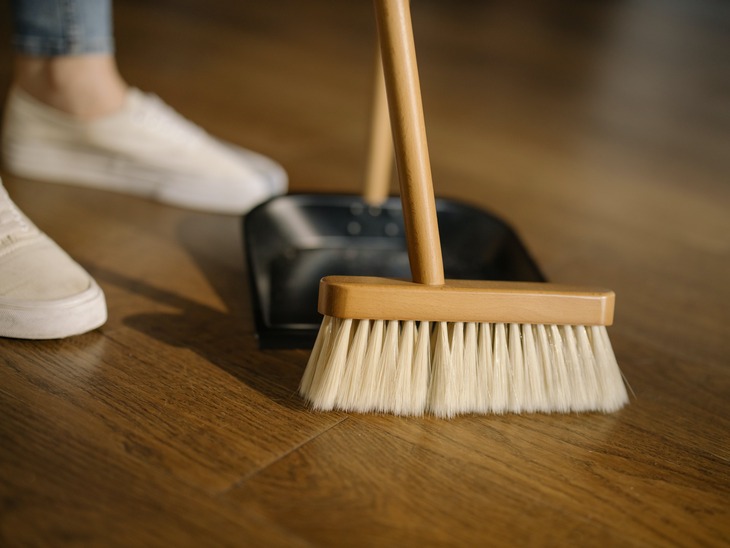 Housekeeping services may not be as widely available in Japan and may not provide as many services as housekeeping agencies in your home country might, but it is still absolutely possible to find agencies that should be able to meet your needs. All of the agencies we introduced guarantee high-quality service, so don't hesitate to hire them if you find yourself in need of someone to take some of the load of housework off of you.
Good luck finding a housekeeper that suits you and your family so that you can have more opportunities to spend time how you would like to, instead of spending all your time cleaning!
EMAIL US