How to Get a Credit Card in Japan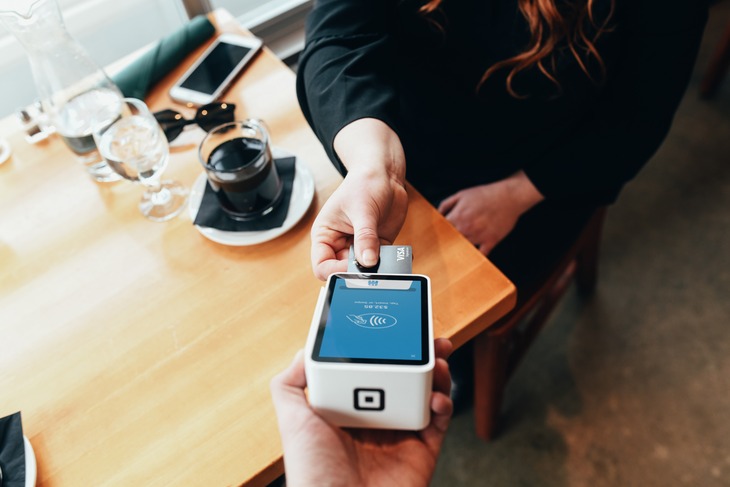 If you've already been or are planning to live in Japan long-term, you'll eventually realize that having a Japanese credit card will make life much easier for you. While for years Japan was known for being a cash-based economy (and to some extent it still is), over the past few years credit cards and other forms of cashless payment have exploded in popularity and can now be used in most stores and restaurants. So if you've been putting off getting a credit card in Japan but feel you might need one, now is a great time to get one.
Unfortunately, getting a credit card in Japan can be a complicated, sometimes difficult process, especially as an expat. The application process can be very confusing if you can't speak or read Japanese, and even if you do successfully make it through the application process some banks may still deny you a credit card.
To help you avoid frustration and disappointment, let's take a look at how to apply for a credit card in Japan, as well as some good credit card options that are more expat-friendly than others.
How to Apply For a Credit Card
Before applying for a credit card, you generally need to make sure you have some combination of the following:
・Your passport
・Your Residence Card

・A Japanese bank account
・Your health insurance card

・Proof of address (this could be a utility bill or letter addressed to you at your current address)

・Certificate of Employment
Every credit card application requires different documents or information, so some may require all of these things while some might only require a few of them. Having multiple forms of photo ID (like a Japanese driver's license, a My Number Card, etc.) can be helpful in case one form of ID isn't approved for some reason.
When you start applying, be sure to check what you'll need to submit!
These days you can apply for many credit cards online, including some of the ones that are easiest to get as a foreigner in Japan. Online credit card applications may be in Japanese depending on the card and company, but by using Google Translate or having someone who can read Japanese help you through the process, you should be able to do it. For an online application you may have to give more information about your income, current family and living situation, how much you have in savings, etc.
Once you apply, it's just a question of waiting to find out if your application was approved!
The Best Japanese Credit Cards for Foreigners
Getting approved for a credit card in Japan is actually a notoriously difficult process, and many cards offered by banks outright reject applications from non-Japanese citizens. So to make sure you can avoid wasting time applying for credit cards from banks that will deny your application, here are some credit cards available in Japan that are known for approving applications from foreigners.
・Rakuten Card
The e-commerce company Rakuten is sometimes referred to as "the Amazon of Japan" since the company operates Rakuten Ichiba, one of the largest online retailers in the country. They issue their own credit card, the Rakuten Card, which is one of the best options for foreigners looking to get a credit card in Japan. This is because they are known for having a very high acceptance rate for foreigners, as long as your employment and work visa are all in order.
The Rakuten Card has no annual fees, and for every 100 yen that you spend, you earn one Rakuten point. These points can be used on Rakuten Ichiba or in stores affiliated with the company. They usually also give you around 5,000 yen worth of points (or more during certain campaigns they run throughout the year) just for getting a credit card. Some of the more premium card plans also include travel insurance, which is a nice plus if you're interested in a premium credit card plan. Plus, you can set up the Rakuten Pay app on your phone and tie it to your Rakuten card to pay using your phone at any stores that accept Rakuten Pay.
All in all, the Rakuten Card may be the best option for expats in Japan because of how easy it is to be accepted and because of the points you'll collect just for using the card.
Check out the Rakuten Card website and apply here.
・Amazon Mastercard
If you plan on regularly using Amazon for shopping, then the Amazon Mastercard may be your best option for a credit card in Japan. It is relatively easy to apply for (you can do so through the Amazon website) and has a high approval rate for expats as well.
Like the Rakuten Card, it has no annual fees, and you'll earn points for using the card that you can spend on Amazon. If you are an Amazon Prime member, you'll get an Amazon Prime Mastercard, which has added benefits. You earn double points for purchases made on Amazon, as well as 1.5 points for using the card at convenience stores.
So if you are a heavy Amazon user and already have an Amazon Prime account, you should seriously consider applying for this card.
For English instructions on how to apply, click here.
・EPOS Card
This card is offered by the Marui group, which owns all of the Marui department stores in Japan. They tend to accept applications from foreigners, and you can apply online or in person at Marui department stores.
If you apply in person, you can receive your card the same day you apply, which is a big plus. You may also receive gift cards or other bonuses for applying in person, so we recommend doing it this way if you are looking into this credit card. There may also be English-speaking staff at the department stores to help you through the application process.
There are no monthly or annual fees for this card and you can also earn points by using it that you can spend at Marui department stores. Some plans also include travel insurance, so keep that in mind.
Check out the EPOS card application page here.
Debit Card Options
If for whatever reason you don't want a credit card but want to be able to make cashless payments in Japan or online directly from your bank account, then these debit card options may be right for you.
・Wise Debit Card
You may already be familiar with Wise, a foreign exchange service that specializes in helping you quickly and easily make international money transfers between bank accounts. It's a very popular way for people living in Japan to send money back home or to transfer money from their bank accounts in their home countries to their Japanese bank accounts.
Wise offers a debit card that is connected to your Wise account. All you have to do is transfer money from your regular bank account to your Wise account, and then you can choose to convert that currency into another country's or leave it as is. So you could transfer US dollars to your bank account, convert them to yen, and then use the card to make purchases in Japan in the local currency. The money will be withdrawn from your Wise account immediately, just like a normal debit card.
Since the debit card is a Mastercard, it can be used anywhere that Mastercard is accepted. If you regularly transfer money between your Japanese bank account and your account back in your home country (or vice-versa), then it may be a good idea to get this card. Wise tends to have some of the best exchange rates and most reasonable transfer fees, and if you already have a Wise account it's easy to order a card.
To get a Wise Debit Card, you'll need to first make a Wise account. Get started here.
・Sony Bank Wallet
If you're willing to make a Sony Bank account, you'll receive this debit card. You can use it as a regular cash card/debit card in Japan, but you can also set up foreign currency accounts as well. And since it is a Visa card, it can be used at shops and ATMs all over the world and allows you to withdraw money in local currencies without having to deal with exchanging money.
The biggest draw of Sony Bank, especially if your Japanese ability is lacking, is that it offers full English support. You can apply for a bank account online in English, track spending using their app in English, and speak to English customer support should the need arise. Their English banking app has a reputation for being much easier to use than other Japanese banks' online banking systems, so if you want to be able to easily do your banking online and have a debit card you can use for cashless payments, Sony Bank could be for you. The only downside is that if you already have a Japanese bank account you may need to spend some time transferring your money over to your new Sony Bank account.
To get the Sony Bank Wallet card, you'll need to make a Sony Bank account. Learn more and get started here.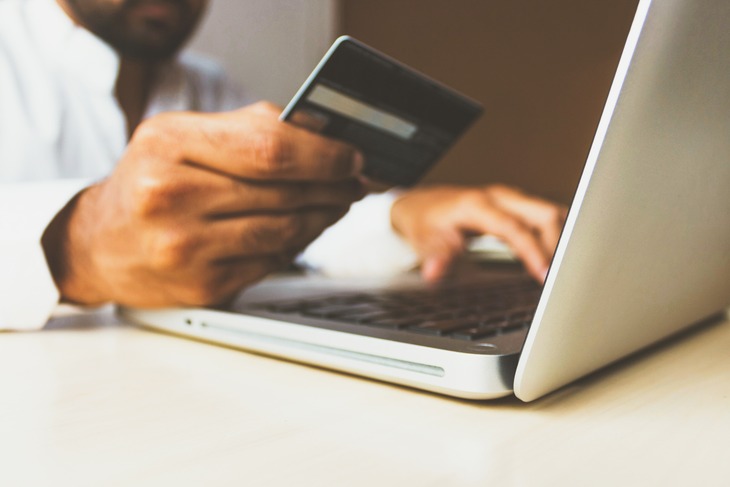 Keep These Things in Mind!
When you're applying for a credit card in Japan, keep these things in mind.
・Annual Fees & Interest Rates
Like any other country, different cards have different interest rates and may have annual fees. If the services or benefits offered by a card or plan make paying an annual fee worth it for you, then by all means go for one of those cards. Many credit card companies in Japan offer revolving payment systems, where you only have to pay off some of your credit card balance each month, but you'll have to pay more in interest if you choose that option. If you can pay off your credit card bill all at once every month, that's the simplest and best way to avoid interest fees.
・Security
It should go without saying, but make sure that you choose a credit card company that guarantees the security of their cards. Be careful with your credit card info and always keep the company's contact information close at hand in case your card is lost or stolen.
While it can seem daunting to get a credit card in Japan, especially if your Japanese isn't great, know that is absolutely possible to do so. With cashless payments looking like they will soon be the norm in Japan, now is the best time to look into applying for a credit card so that you can stop carrying around wads of cash everywhere you go.
EMAIL US