Having more convenient life in Japan! Information about housekeeping service for overseas people.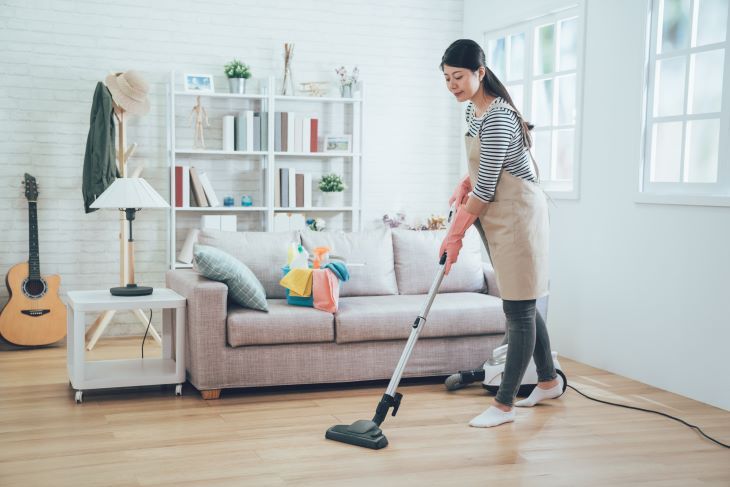 1 Difference between the housework in Japan and that in many other countries
There is a big cultural difference between Japan and other countries, especially the idea towards housework seems very different. Many Japanese People think that housework must be done properly, on the other hand overseas people think it's better to spend minimal time and effort on housework.
・The ration of men doing housework is lower in Japan than in other countries.
Many Japanese have lived with the idea of doing housework properly, and their time spending on housework is much longer than that of overseas people. Because of having this kind of idea about housework, the number of arguing husbands and wives over how to share these works is increasing. More women are working and more men do housework in the families where both husband and wife work, still the number of families where women do housework is, in fact, much higher. Comparing with other countries, the percentage of men doing housework is the worst in the world that is also a social problem in Japan.
・Japanese people dislike leaving their housework to others
The number of families having housekeepers or using house helpers is large in some countries. On the other hand, the average time Japanese people spending on housework a day is one of the longest in the world. The idea that housework is only shared within the family members but not with other people is deeply rooted in Japanese people, therefore the amount of housework is not reduced, but still the number of people who employ housekeepers is very small. Some women worry about what other people think about them, like 'escaping from housework', that many women don't want. Also, Japanese people extremely care about disclosing privacy and personal information, so they don't like letting other people be in their house, this is one of the reasons why housework helping service is not used by many Japanese.
・Is housework helping service 'luxury'!?
Having dishwashers and dryers in the U.S. is quite common as they are helpful to have. They are rather luxury appliances, therefore, not every household has one in Japan. In the same way, people feel employing housekeeper is a little expensive and luxury in relation to their income. So, unlike in some other countries, this service is not very popular and not widely used in Japan. The image of housekeeping service, which Japanese people have, is that it is only for those families where both husband and wife work having enough income to be able to afford.
AS mentioned so far, the Japanese way of thinking and valuing about housework is different from that of some other countries.
2 What actually housekeeping service offers
The demand of this service among Japanese is low, however, the service for overseas guests who have lived in Japan is surprisingly good.
Hereafter, let us introduce you the tasks the service can offer for those, who have never used this service, to quickly understand.
・cleaning the places, such as kitchen and toilet where you use water
・cleaning rooms and gardens
・cleaning and waxing shoes
・washing and ironing clothes
・taking and collecting dry cleaning stuff
・receiving delivery goods
・shopping daily foods and materials
・cooking (cooking in advance for you to eat later is also possible)
・organizing and throw rubbish, and so on
As you can see in the list above, housekeeper service is very helpful and handles various tasks for the client in the house. You can use this service whenever you need with your life style and ask them to do only the tasks you want.
You can ask housekeepers to do the tasks in the above list, but they are banned to do nursing or medical assistance. Also, please note that, for a special cleaning, such as cleaning special machine, that cannot be done by housekeepers, instead you have to ask a house cleaning service.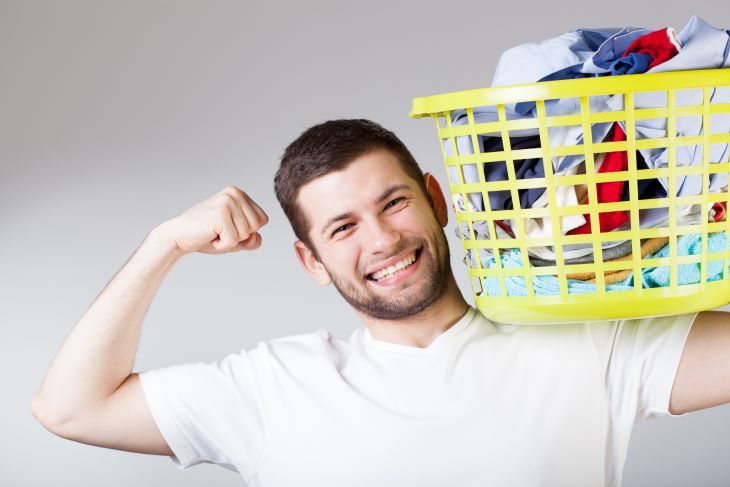 3 Housekeeping service agencies which offer language supports (eg. English)
Let us introduce you some agencies who understand English language.
・Duskin Merry Maids
Duskin's Merry Maid service has offered the service for 30 years. Taking advantage of being a major company, Duskin can deal with nation wide demands with reliable service. Its Internet HP has English service description and a price list.
Daskin is a house cleaning specialist, so the agency is ideal not only for those people who want a housekeeping service but also for whom need mainly cleaning service.
【Reference】https://www.duskin.jp/merrymaids/
・Pasona Kurashinity
All the staff employed by Pasona's Kurashinity have experiences of working as a housekeeper abroad, which is a big selling point of this agency. The internationally experienced professional housekeepers offer you service. The areas covered by this agency are Tokyo metropolitan and Kanagawa province. An English speaking coordinator will come together with the staff to your house to consult, so you may feel easy to have their service.
【Reference】https://www.kurashinity.com/en/
All the housekeeping staff at Bea
・Bears
rs are English speaking Filipinos, who graduated a housekeeping training schools, which are recognized by the Philippine government. This agency covers the areas: Tokyo, Kanagawa and Osaka. The staff has been also trained to be able to work in Japanese manners and life styles, so you can trust their works.
【Reference】https://www.happy-bears.com/kaji/service/international
・Taskaji
Taskaji runs a shearing economy service, which offers a meeting opportunity for both the client and a housekeeper. Taskaji has housekeeping members (called 'Taskaji-san"), who are experienced and passed a unique test, and match them with its client, so you will be able to find a suitable housekeeper for your need. This service covers the areas: Tokyo, Kanagawa, Saiama, Chiba and some areas around Osaka.
The registered housekeeping members are people like Filipinos who have already worked as housekeepers or as English teachers, so they can speak English. Why don't you find the person who meets your needs among those English speaking helpers.
【Reference】https://taskaji.jp/
4 Lastly...
This time, we have talked about the differences between houseworks in Japan and in some other countries, and also about Japanese housekeeping service in some details.
People from overseas may better try those service to reduce housework burden and concentrate on your work, study or spending time with children and have more meaningful lives in Japan. Although the demand among Japanese people is not so high, the agencies are reliable and the quality of the service is high and they have language supports too. According to your lifestyle, using those services cleverly in order to enjoy your lives more in Japan. I hope this article can help you find an ideal housekeeping agency.
EMAIL US