Lachlan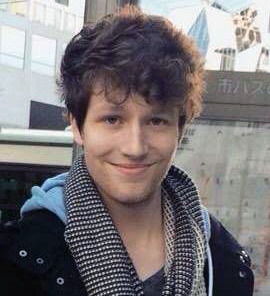 About Yourself
Which country are you from?

Australia.
What was the reason that you moved to Japan?

Relocation for a Job.
About Apartment Hunting in Tokyo
This time, which area did you choose to live in?

Kita-ku.
What made you decide to choose the apartment that you did?

The apartment we chose is modern, reasonably large, and in a fantastic area. It suits all our needs.
About Tokyo Apartment Inc.
What is your opinion about the service you received from Tokyo Apartment Inc.

I absoloutely cannot recommend TAI enough. Finding an apartment in Japan is highly stressful experience, but Yamamoto-san's incredible level of care and expertise minimized the issues we had. He patiently helped us find a property that we'd be able to live in comfortably, while also making sure that it met standards and requirements that we wouldn't even have thought of. We simply would not have been able to do this without you and your team. 厚くお礼を申し上げます。
A Word From Tokyo Apartment Inc. To Our Customers
Lachlan-san,
I am so happy that I found your suitable apartment! Your have a kind and polite attitude that really are important to live in Japan. I am sure that you can make it in Japan!!!!
Takeshi Yamamoto