Mohan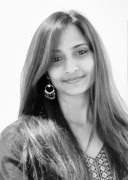 About Yourself
Which country are you from?

India.
What was the reason that you moved to Japan?

Internal company transfer for work.
About Apartment Hunting in Tokyo
This time, which area did you choose to live in?

Senzoku, Shinagawa-ku.
What made you decide to choose the apartment that you did?

Residential Area within 5 minute walking distance to the station and direct train access to place of work. Layout of the apartment was convenient and size of the apartment was ideal for one person. Apartment complex was very secure and neighborhood very peaceful and calm. The apartment was relatively new and well maintained.
About Tokyo Apartment Inc.
What is your opinion about the service you received from Tokyo Apartment Inc.

I have been pretty satisfied with the service received from TAI and would recommend them for your home search / move needs. Yamamoto-san ( agent in charge) was able to comprehend the requirements from my end clearly and had been prompt in reaching out with options. Installation for utilities and issues at the new apartment were immediately sorted out and taken care with one phone call/ text. For those looking for a valuable service provider for home search assistance, TAI would definitely be an option to consider.
A Word From Tokyo Apartment Inc. To Our Customers
Mohan-san,
I am satisfied that I have found your descent apartment and you really love it. I am sure that you will have a great time and experience in Tokyo.
Takeshi Yamamoto