Patrice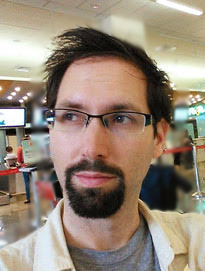 About Yourself
Which country are you from?

Canada.
What was the reason that you moved to Japan?

After 10 years in Japan the answer is a vague memory, however I can say that I am still in Japan after 10 years because of the safe and courteous society, and I have built my life here now.
About Apartment Hunting in Tokyo
This time, which area did you choose to live in?

Tachikawa-shi, a suburb in the west of Tokyo.
What made you decide to choose the apartment that you did?

The convenient location while still being quiet, the double-glazed soundproofed windows, the size and cleanliness of the apartment.
About Tokyo Apartment Inc.
What is your opinion about the service you received from Tokyo Apartment Inc.

2 years ago, Kato-san helped me find the perfect apartment in central Tokyo. Now, with the work-from-home situation in 2020, I needed a larger place with an extra room without paying the central Tokyo premium. I knew Kato-san would be able to help me find the perfect place once more, and he succeeded, beyond expectation: when another couple had applied to the apartment before us, we thought it was over, but Kato-san didn't give up and found out from the rental agency that the other couple had withdrawn and we were now first in line, and were able to move in quickly. Thank you!
A Word From Tokyo Apartment Inc. To Our Customers
Patrice -san,
Merveilleux ! Amuse-toi bien.
Seiya Kato
EMAIL US