About Us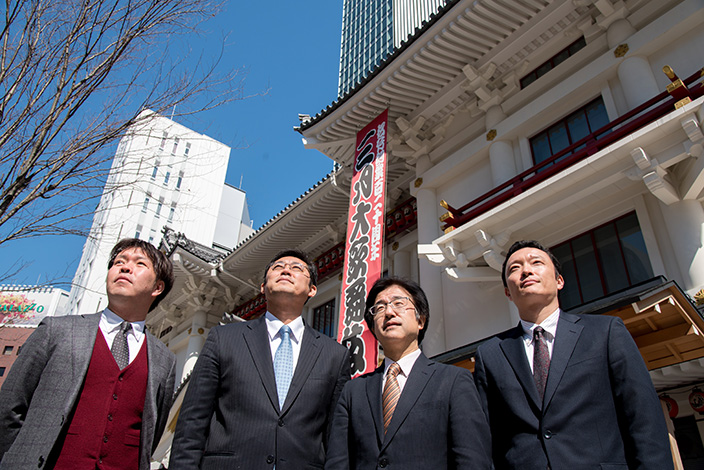 Tokyo Apartment Inc will take care of all the paperwork needed for the gas, electricity, water and internet services for your apartment before you move in, as well as arranging your a furniture moving service.We will also assist with any problems, faulty facilities or damages to your apartment during the length of your contract. And when you decide to move out, we will cooperate with the managing company to ensure a trouble-free process.
Tokyo Apartment Inc. (TAI) Advantage
1) We're On Your Side
We know how hard it is for foreigners or those who cannot speak Japanese very well to find an apartment in Japan. We will take you through the entire process, from finding the right apartment to getting in the apartment. And we will negotiate with the owner, be by your side when signing the contract, open utilities on your behalf, and arrange movers if needed. Our consultants are experienced and TAI as a team will support you. So, there is nothing to worry about, because we're on your side.
2) We Support, No Sales Pressure
At TAI, we work according to your own pace and judgement. Our clients come to us through our website, so our consultants spend time serving and communicating with you by email and/or by phone. We will arrange a tour to view the rooms at your request and at your convenience. And we will not pressure you to make a decision. If you work with TAI and then decide not to use us, no one will spam you or hassle you. That is because, we focus on supporting customers and we want you to be happy.
3) Experience
Our consultants are the top producers in almost every market we serve. We spend our time working with customers, not prospecting for business. We close deals everyday, so we're all over new laws and market shifts. Our consultants are typically with experience in 100+ deals. We ansewrs your day-to-day questions, guides your search and leads negotiations, and responsible for your success.
4) Data-Driven Performance
We give you more information about properties, so you can get better results. For example, if you know what the apartment rent was when it was first listed, and by how much its price has changed over time, you're going to drive a better bargain. Not all apartments can be negotiated, but in combination with our experience, we can give you advice on which apartments are negotiable, and what you can bargain: dropping the rent, dropping the deposit or key money, or adding free rent, and so forth. We will be there at every step of the process, and you will be the one making the final call.
Company Profile
Company Name
TOKYO CHUO TATEMONO, Inc.
Address
2-13-19 Ginza Chuo-ku, Tokyo 104-0061, Japan
Founded
October 1997
Capital
45,000,000 yen
Member of
All Japan Real Estate Association
Real Estate Guarantee Association
Real Estate Fair Trade Council
License
Governor of Tokyo License No.(4) 75921
Business Description
Brokerage of buying, selling, renting real estate
Real estate transactions
Property management
Renovations
Real estate auctions
Insurance services
Temporary personnal services
TEL
03-6226-5711
FAX
03-6226-5717
URL
http://www.t-c-t.co.jp/english/
http://tokyoapartmentinc.com/
http://tokyoinvestmentproperty.com/