Wu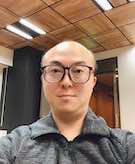 About Yourself
Which country are you from?

China.
What was the reason that you moved to Japan?

Work and live a better life.
About Apartment Hunting in Tokyo
This time, which area did you choose to live in?

Minato-ku.
What made you decide to choose the apartment that you did?

Spacious, natural light, easy access to train stations, close to city center.
About Tokyo Apartment Inc.
What is your opinion about the service you received from Tokyo Apartment Inc.

Takeshi-san is knowledgeable, professional, considerate, accessible, and always acts on behalf of my family's best interest.
A Word From Tokyo Apartment Inc. To Our Customers
Wu-san,
I am so happy that we found your suitable apartment. Have a great time with your family in your new apartment.
Takeshi Yamamoto