Ryan and Dean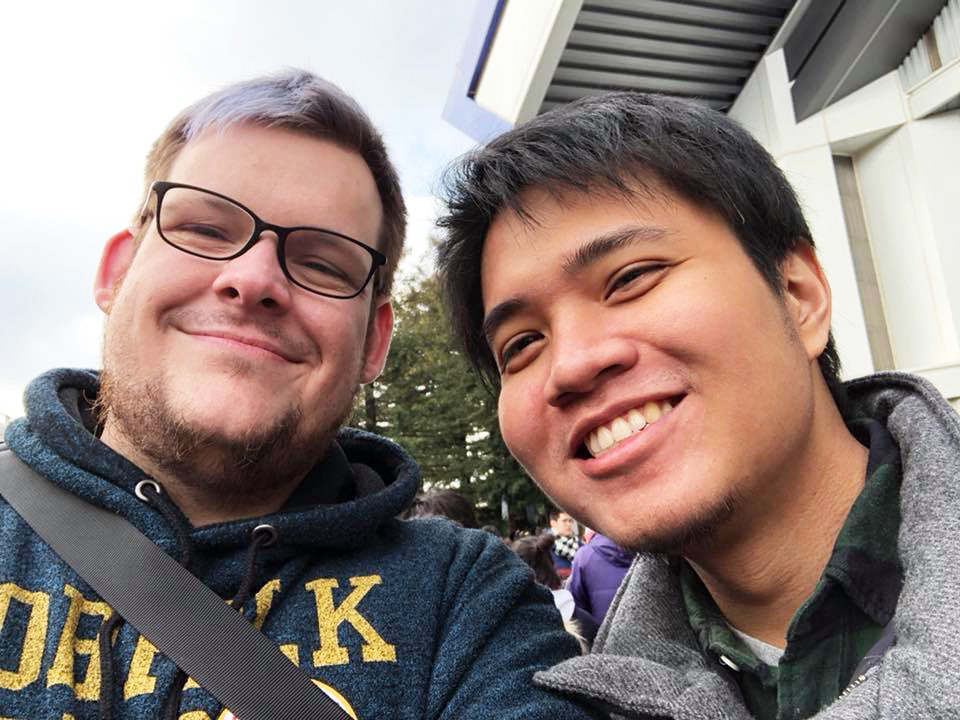 About Yourself
Which country are you from?

Scotland and The Philippines.
What was the reason that you moved to Japan?

The main reason we moved to Japan was to find work and interesting challenges, we both work in the IT / software engineering field.
About Apartment Hunting in Tokyo
This time, which area did you choose to live in?

We were looking to live in either Shibuya-ku or Shinjuku-ku. We ended up in a lovely apartment in Shibuya.
What made you decide to choose the apartment that you did?

The view from the apartment was a massive plus, it was also spacious and very modern. The perfect place for us to start our new lives together.
About Tokyo Apartment Inc.
What is your opinion about the service you received from Tokyo Apartment Inc.

Our apartment search was a long one because of our living arrangement being uncommon in Japan. Seiya-san and his team gave my Fiancé and I the most wonderful, human, support possible. Even after some setbacks with finding a place, Seiya remained dedicated and ensured that we would have a great place to live. Our new home is spectacular. It's exactly what we were looking for and we will always be thankful to Seiya and his team for their unparalleled support and fantastic service. If we ever decide to move again, we would not hesitate to use TAI, and would always recommend TAI to our friends. Thank you, from the bottom of our hearts for all the hard work you put in to find out perfect home.
A Word From Tokyo Apartment Inc. To Our Customers
Ryan, Dean,
It seemed like the longest trip which I've ever had. We reached the most fabulous destination. We had extraordinary luck ! Tapadh leibh gu mor. Maraming Salamat.
Seiya