East Area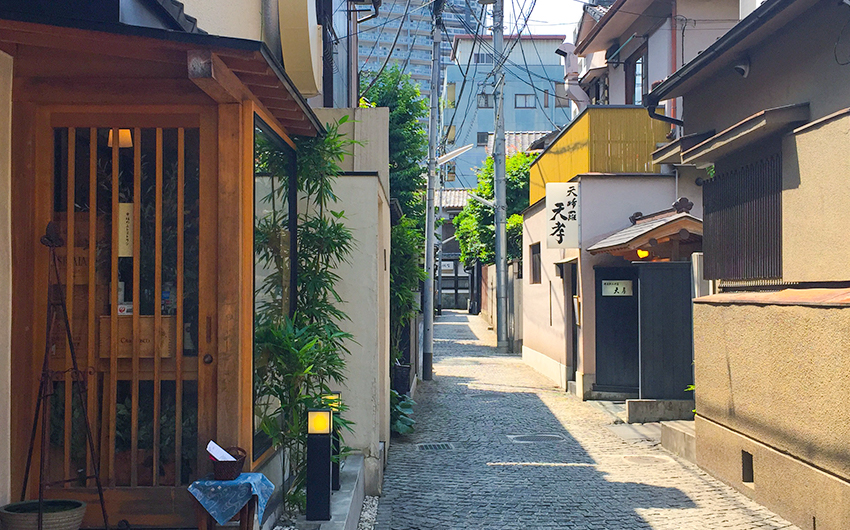 Also known as 'shitamachi', "downtown Tokyo" area, it's an area that is connected to Japan's long history. Recently however, many residential areas and new apartment blocks have been built. Traditionally being the old business district and commercial area of Tokyo, it has easy and convenient access to Tokyo station and Shinjuku station.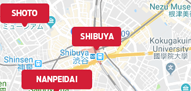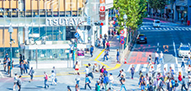 IIDABASHI
With the station linked to 5 train lines, it a town with excellent access to the rest of Tokyo. Not only are there many offices and businesses in this area, but also leisure facilities such as the Tokyo Dome, Korakuen and the Nippon Budokan, making it a poplar residential area for many.

KAGURAZAKA
Has easy and convenient access to Tokyo station and Shinjuku station. While there are many business and offices in the area, there are also plenty of hidden treasures in the form of restaurants on the low hills or Japanese-style bars tucked away in the alleyways.

AKIHABARA
Famous as the world's foremost town with shops for electrical devices, it's also known as the "holy land" for otaku culture. It is one of Japan's most famous tourist spots, but in recent years more and more skyscrapers have been built, turning part of it into a business district as well.

KANDA
With a long history of being popular with the old working class people of Tokyo, it is now one of the trendy shitamachi towns of Tokyo. Lots of offices, restaurants and Japanese-style bars are situated around the station. Recently, new residential areas and apartment blocks have been built in the area a little away from the station, but areas like Tokyo station, Ōtemachi and Akihabara can all be reachable within a short walking distance.

HONGO
With multiple train lines running through the station, it has easy and convenient access to Tokyo station, Shinjuku and Ikebukuro. With Tokyo University located in this town, it is also known as the distinguished cultural area of Tokyo. At night, it's calm and peaceful and surrounded by many historical and traditional Japanese houses as well as many new modernised apartment blocks, too.

YUSHIMA
While many offices and residential areas are located at the top of the hills, at the bottom, there are many entertainment spots to create a balance of work and fun. With many restaurants, shopping centres, clinics and shrines in this town, it has become an attractive and convenient area to live in for many. Ueno and Akihabara are within a short walking distance, too.

UENO
Ueno is a mismatch of cultural institutions like parks, zoos, museums, it also has a shopping district with department stores and restaurants, as well as several residential areas nearby. Since many different train lines pass through Ueno, it's one of the most convenient towns in Tokyo.

OCHANOMIZU
Ochanomizu is known as a student town, with many universities in the area. Many famous cultural figures from Japan's pre-World War era, like Natsume Soseki and Miyazawa Kenji, lived in this town. The town is also well-known for the large number of publishers residing here.

ASAKUSABASHI
Asakusa-bashi is known for its many wholesale stores that sell various clothes and textiles. There are some office buildings, but the area is mostly made up of department stores and restaurants, catering to the residential areas. The Sumida River, which runs through this town, makes for a good jogging spot, and in the spring there are many cherry blossom trees to admire.

NINGYOCHO
Ningyōchō is a downtown area with a mix of office buildings, residences and shops. There are also many famous restaurants, hence making it famous as a gourmet spot. The name "Ningyōchō" is derived from "ningyō -shibai" (Japanese puppeteering), which was a popular entertainment form for common people back in the Edo period, and was said to have prospered in this area.