The Best Shopping Spots for Manga and Anime Lovers in Tokyo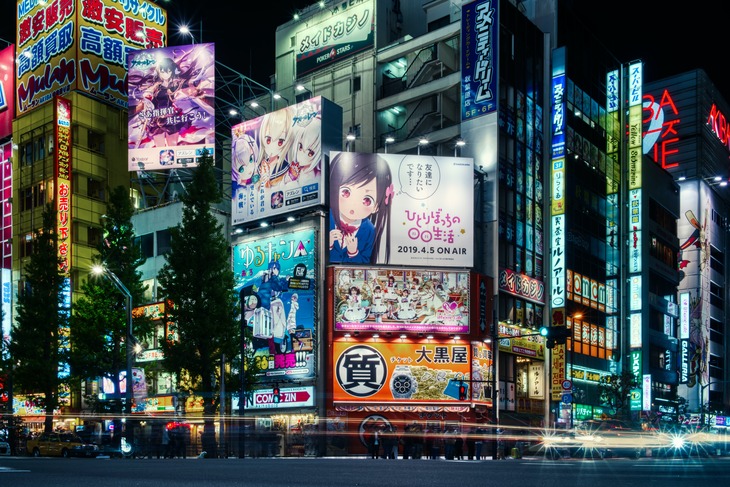 It's no secret that Tokyo is the number one spot in the world that lovers of Japan's manga and anime want to visit. Millions of people make the pilgrimage to Tokyo every year because of their love of all things anime. But while some people may be coming to Japan just to see and experience the birthplace of their passion, many are coming for one other big reason: to buy stuff.
While Akihabara in Tokyo has been and often still is considered the Mecca for anime and gaming culture in Japan, there are many other areas around the city where you can find all the Japanese anime, manga, and video game goods you could ever want. So let's take a look at some of the best places in Tokyo to buy these goods, from Akihabara to Ikebukuro to beyond.
Akihabara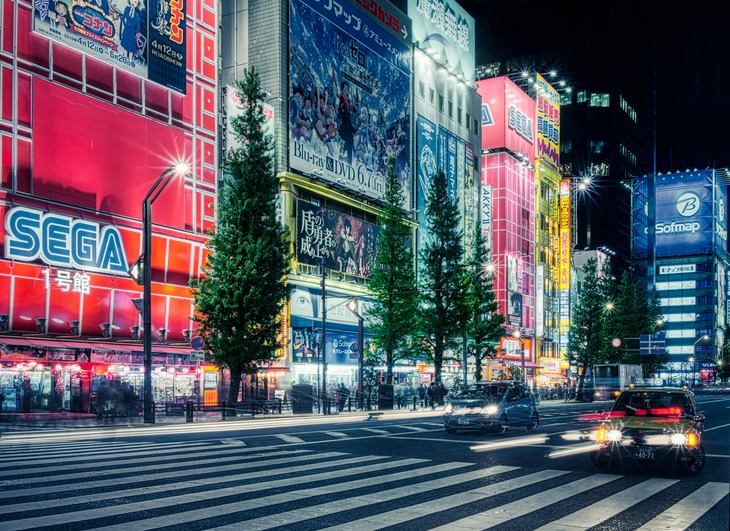 Akihabara is arguably your one-stop shop for all things anime, manga, and gaming culture, along with being the place to check out if you are interested in Japanese idol culture. This neighborhood is full of manga/anime stores, electronics shops, maid cafes, and stores dedicated to Japanese idol groups like AKB48. There are also many arcades (known as game centers in Japanese) in the area, though in recent years some of the most famous ones have closed down so the selection has decreased a little bit compared to pre-COVID.
Akihabara has so many things going for it in terms of Japanese otaku culture, so here are some of the things you could do there if you're interested in this subculture.
・Buy Anime & Manga Goods
Akihabara is most famous as a hub for anime lovers. You'll see giant billboards and posters for anime characters and video games all over the place, and there are many stores where you can buy anime goods.
Two stores of note worth checking out are "Animate" and "Mandarake." Akihabara's Animate (a large anime and manga store) has seven floors full of manga, figures, posters, DVDs, soundtracks, and whatever else you could be looking for anime-related. Mandarake is a used goods store, so it is an especially great place to go hunting for rare anime figures that you may be on the lookout for. The Akihabara Mandarake is also huge, consisting of multiple floors, so between these two stores you could spend hours lost among the shelves looking for goods.
You can check out Animate Akihabara's hours here.
And to learn more about Mandarake, click here.
・Check Out the AKB Theater
AKB48 is a very popular all-girl idol group in Japan, and they operate a theater in Akihabara on the 8th floor of Don Quijote. You'll be able to check out performances by not only AKB48 but sometimes some of their "sister groups" as well.
That being said, it is often very difficult to get tickets for famous idol groups like AKB48, but you may be able to get tickets for the other "underground" idol groups that still haven't burst into the mainstream to the same degree as groups like AKB48.
・
Go to a Maid Cafe
Akihabara is also famous for having many maid cafes that you can enjoy. As you walk the streets of the neighborhood, you'll likely see women dressed as maids wandering around or standing outside their cafes to attract customers.
It's worth thinking of maid cafes as less of a cafe and as more of an experience. You'll be greeted and served by these maids, who will refer to you as "master" or "mistress" the entire time. In Akihabara in particular many maid cafes have different themes, so not every cafe's maids will be dressed the same or act in the same way. You may be served by "cat maids" or maids out of a fantasy world depending on which one you choose. And some of these cafes will even put on dance performances to entertain patrons. It's a unique experience worth checking out if you want to feel like you've somehow entered into a different kind of anime world.
Ikebukuro
While Akihabara is best known outside of Japan as the anime subculture hub of Tokyo, Ikebukuro is actually a close second to it when it comes to finding places to buy anime, manga, and gaming goods. In particular, Ikebukuro is where young female anime and manga fans tend to flock because there are more shops that sell goods catering more to that demographic.
・

Visit the Largest Animate in Japan!

The first Animate store ever opened in Ikebukuro back in the 1980s, and now the largest Animate store in all of Japan opened in Ikebukuro in March 2023. This flagship store is a whopping nine stories plus a basement, where there is even a theater for staging shows. This is now the number one store to go to in all of Japan if you truly want to spend all day scouring shelves for all the anime goods you could possibly want.

Learn more about Animate Ikebukuro here.
・

Head to the Biggest Pokemon Center in Japan

If you are a fan of Pokemon, then you absolutely need to head to Ikebukuro. It is here that you'll find the largest Pokemon Center in Japan--a store dedicated to selling all kinds of different Pokemon goods. While you can find large Pokemon Centers all over Tokyo (and indeed in most major cities in Japan), none match the size of Pokemon Center Mega Tokyo in Ikebukuro. Be sure to check it out if you want to pick up Pokemon toys, cards, posters, or basically whatever else Pokemon-themed that you could possibly want.

Learn more about Pokemon Center Mega Tokyo here.
Shibuya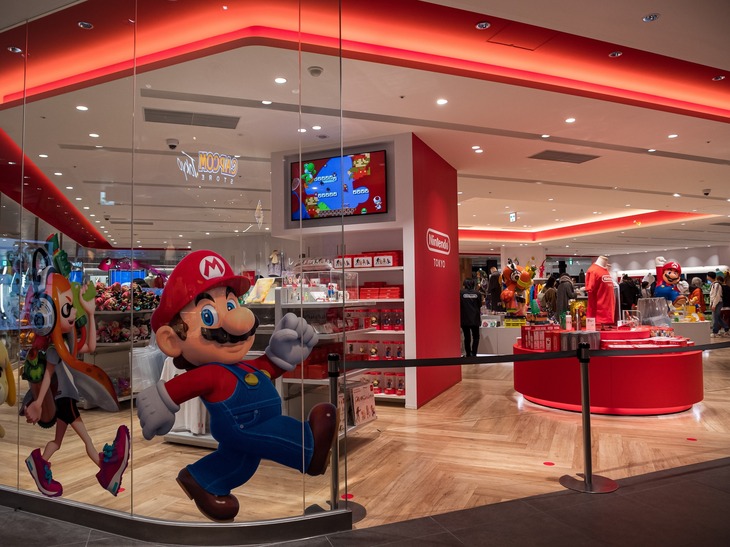 While Shibuya is known more as a shopping and youth culture hub of Tokyo and may not have a reputation of being an epicenter for otaku culture in the way Akihabara does, there is one store you need to go to if you are a fan of Nintendo games.
On the 6th floor of the Shibuya PARCO Department Store, you will find Nintendo TOKYO, an official store for Nintendo goods run by the company itself. Here they sell game consoles, games, gaming accessories, and tons of character merchandise. The store also hosts events and game experience sessions you can check out if your timing to be in Tokyo is right.
If you're a Nintendo Fan, be sure to check out the Nintendo Store to get your fix of everything Mario, Zelda, Animal Crossing, and everything else Nintendo.
Learn more about Nintendo TOKYO here.
Tokyo Station
If you're around Tokyo Station, be it to catch a train to another part of Japan or to head to the airport, check out Tokyo Character Street on Tokyo Station First Avenue. On Character Street, you'll find tons of shops selling merchandise from popular anime series like Naruto, One Piece, and Dragon Ball at stores like the JUMP Shop. If you are a fan of Studio Ghibli, you can go to the store Donguri Republic to buy a variety of different kinds of Ghibli merchandise. If you're a fan of both kinds of anime, even better! You won't need to go anywhere else to pick up goods from your favorite movie or series.
While in Tokyo Station First Avenue, you can also check out Tokyo Ramen Street and Nippon Gourmet Road to find some great Japanese food, so you'll be able to shop around for anime goods on a full stomach.
Learn more about Tokyo Station First Avenue here.
Have Fun Discovering Japan's Otaku Culture!
While Akihabara is definitely one of the best places to go if you like anime, manga, or Japanese video games, there are many other options available to you if you don't have time to head up there during your stay in Japan. And to truly have the best experience, it's actually worth heading to different neighborhoods in Tokyo to find the absolute best stores to buy your favorite series' merchandise.
Even if you're not into games or manga, why not check some of these places out anyway? It'll definitely be a unique experience you can't have in any other country in the world.
EMAIL US