Patrice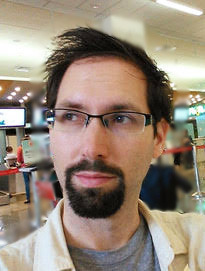 About Yourself
Which country are you from?

Canada.
What was the reason that you moved to Japan?

I moved here to experience something different, I stayed because I loved my new life here.
About Apartment Hunting in Tokyo
This time, which area did you choose to live in?

Nakano-ku.
What made you decide to choose the apartment that you did?

It was a combination of location, features (washout, counter kitchen, lots of windows, size, etc), newness of the building, cleanliness.
About Tokyo Apartment Inc.
What is your opinion about the service you received from Tokyo Apartment Inc.

Great service! Kato-san was quick to reply, and after a few apartment visits he understood exactly what I was looking for ---- and found it! Not only that, but even after the contract was signed and I moved in, he has continued to provide helpful support.
A Word From Tokyo Apartment Inc. To Our Customers
Patrice -san,
Je vous remercie beaucoup. Profite l'appartement !
Seiya