West Area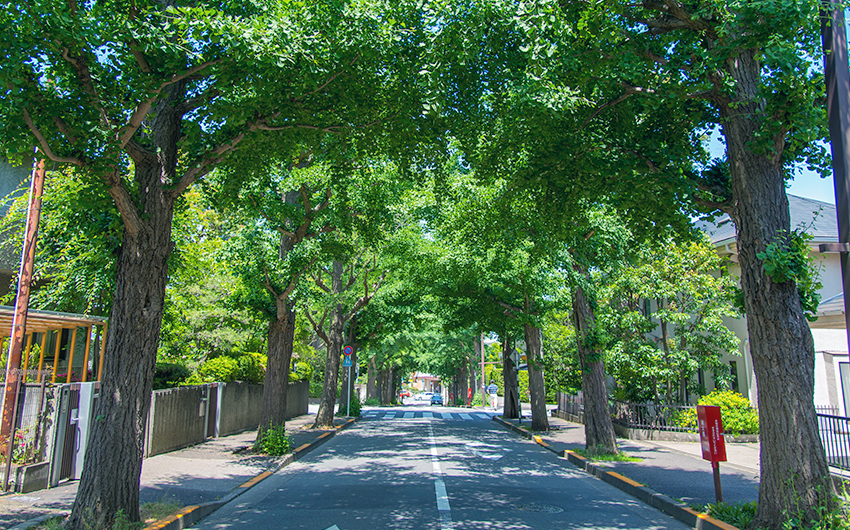 This part of Tokyo has very easy and convenient access to Shibuya Station. Many young people live in the towns closer to Shibuya, while many families tend to live a little bit further away in the same area. Generally, it is known to be very fashionable and comfortable to live in, with plenty of stylish shops and trendy bars.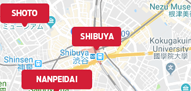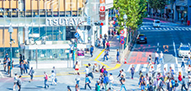 SANGENJAYA
Just two stops from Shibuya station, this stylish town attracts many young people as the place to live, with its mix of old houses and trendy shops and restaurants.

SHIMOKITAZAWA
Just a 10 minute train ride away from Shibuya or Shinjuku, it's a town with its own unique charm. With many theatre houses, it's the venue for performing arts in the theatre or in the town itself. Many college students live in this area because of the many universities located here. Shimo-Kitazawa is sometimes described as the birth place of Japanese subcultures.

YOGA
This is also a very nice place to live, just 15 minutes train ride from Shibuya station. With a big public park, a main street with many different kinds of shops and a department store, it is incredibly popular with families. In answer to that, many new high rise apartments have recently been built.

FUTAKOTAMAGAWA
This is relatively distanced from the centre of Tokyo, but has good transportation access. It lies along the Tama River, so the natural environment is very attractive with the locals. Along the main street, it has many trendy shops, a cinema and a large size shopping centre with many chain stores. With so many facilities in the area, the convenience makes it unnecessary to travel into the city centre!

JIYUGAOKA
With the Oimachi line and Toyoko line linked to this station, it provides an easy 15 minute ride to Shibuya and easy access to other towns. Jiyūgaoka has always been regarded as an upscale town with many fashionable shops, cafes and restaurants, therefore making it a very popular place for women.

DENENCHOFU
This area is famous for being a good uptown area to live in Japan. The many public parks provide the locals with a comfortable and relaxing atmosphere. The property construction rules are very strict, so there are not many high-rise apartments in the area but many houses instead.