South Area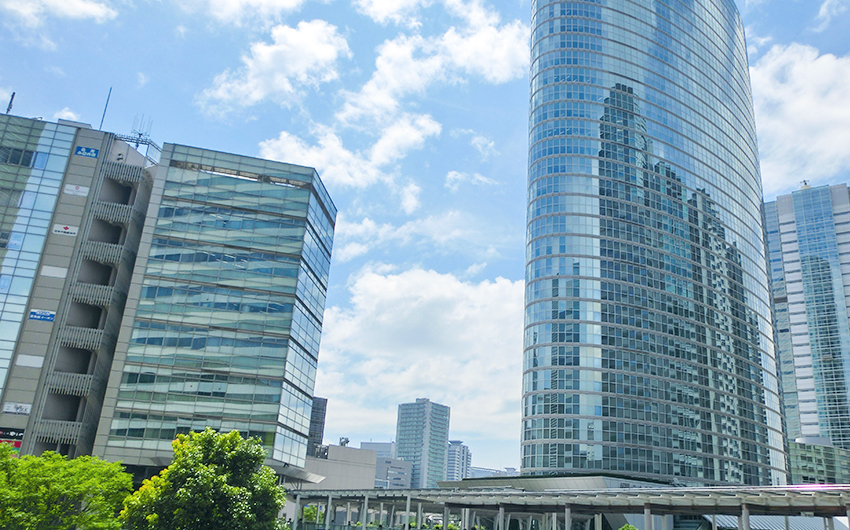 During recent reconstruction of this area, it has changed from consisting of mostly business districts to housing more and more residential quarters. The access to the city centre is also smooth, and since several of the areas were originally residential areas, it's a convenient area to live in.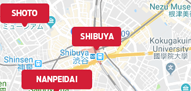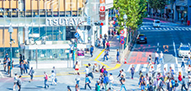 SHINAGAWA
From Shinagawa station you can ride 6 different train lines, including the Shinkansen. The area around the station consists mostly of office blocks, but there is also a cinema and an aquarium, among other facilities. In recent years, several tower apartment blocks have been erected along the ports and rivers, which have proven to be very popular.

OSAKI
In recent years, several new train lines have been linked to Osaki station, making it's access to other town much easier. While the majority of the residential area is made up of traditional houses, more and more modern apartments are being built. The area has many supermarkets and shopping malls, making it convenient to live in.

MEGURO
Four different train lines pass Meguro station, making its access to other towns convenient from all directions. The area houses many museums and parks, but also many residential properties too. The Meguro River runs close to the town, which makes for a good spot for taking walks, and in the spring there are many cherry blossom trees to admire.

GOTANDA
Three train lines link to Gotanda station. The area around the station is a prospering business district, and at night it turns into a bustling nightlife town. An ongoing reconstruction project has generated many new residential properties in recent years.

OOKAYAMA
With two train lines stopping in Ōokayama, it takes about 30 minutes to go to either Shinjuku or Shibuya. The area has many residential properties, and around the station there are many shopping malls and supermarkets. An area suited for both families with children and single households.

HATANODAI
With two different train lines to choose from, Hatanodai is 30 minutes by train to either Shinjuku or Shibuya. Many properties can be found in the area such as many tower apartment blocks and offices along the big roads. Shopping districts and supermarkets aplenty, there are also many schools in the area, making it a suitable and attractive place for families to live.