North Area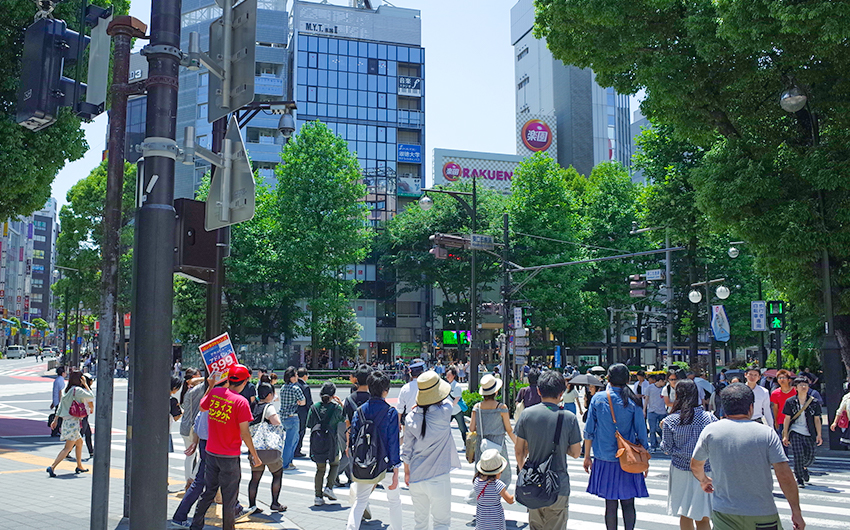 With Ikebukuro and Shinjuku centred as the main business and commercial districts, the surrounding towns of Mejiro, Nakano, Yotsuya and Ogikubo serve as the residential areas for many. Incredibly popular with many, it has plenty of residential areas and housing types to suit young people, families and single adults.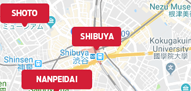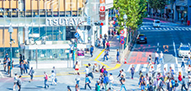 IKEBUKURO
With the station linked to 8 train lines, it is one of the biggest train stations in Tokyo.It's known as a third biggest town centre after Shinjuku and Shibuya.Businesses aside, there are many theatres, parks, museums and theatrical entertainment spots located here that create a lovely cultural atmosphere. Many quiets residential suburbs are located on the outskirts of the station.

MEJIRO
A town with easy and convenient access to Ikebukuro, Shinjuku and Tokyo station.It is historically known as a quiet, high-class residential area. There are many educational intuitions such as universities, vocational colleges and cram schools in this town, making it popular for young people and families.

SHINJUKU
Shinjuku is the location of Japan's number one nightlife district, Kabukicho. Known as the "district that never sleeps", the streets are always filled with people, no matter the time of day. Abundant with restaurants, as well as business quarters and department stores, recently the area has also seen an increase in luxury apartment blocks.

YOTSUYA
With the station linked to 4 train lines, it has easy and convenient access to many towns in Tokyo. The grand Catholic university and many state guest houses for ambassadors are surrounded in lush greenery and beautiful scenery. Akasaka can be reached within a short walking distance.

NAKANO
With the station linked to 3 train lines, it is especially convenient to travel to Shinjuku directly within 10 minutes. After Akihabara, it is another town known for Japanese subculture. It is known to have a high number of many quiet residential areas and homes to live in, a little way out from the station.

OGIKUBO
With a direct train to Shinjuku in 15 minutes, it's an area famed for many cultural figures residing here. There are many antique shops still situated in Ogikubo today. With many commercial facilities and restaurants located around the station, it is especially popular among young people or single adults.

NISHI-SHINJUKU
Called the "new centre of Shinjuku", Nishi-Shinjuku's business landscape is made up by towering skyscrapers sprouting up everywhere. Though they are few in numbers, luxury apartment blocks also exist, and world class hotels like the Hilton Tokyo and the Hyatt Regency Tokyo can also be found here, offering good services and close access to the business district.

HATSUDAI
Just one stop or a short walk from Shinjuku station, Hatsudai is like a completely different world compared to Shinjuku as its neighbour. A calm residential area, the station is surrounded with office buildings and shopping centres, and everything needed for daily life can be found in the area. You can find Tokyo's New National Theatre next to the station, where world class famous opera or ballet shows can be enjoyed.

OKUBO
Okubo is famous as Japan's biggest Korean town. Filled with restaurants and shops in the centre, lay many quiet residential areas can be found a little further from the station. A project to remodel the area has recently begun, with construction of skyscrapers for both office and housing purposes in process.
YOYOGI
Yoyogi houses the famous Yoyogi Park, with beautiful greenary, basketball courts, cycling courses, dog parks and much more. Japanese and foreigners alike visit this park in great numbers. Yoyogi's fourth and fifth city blocks ( 4-Chome and 5-Chome), where many foreign embassies reside, is also known as a upscale residential area.