Central West Area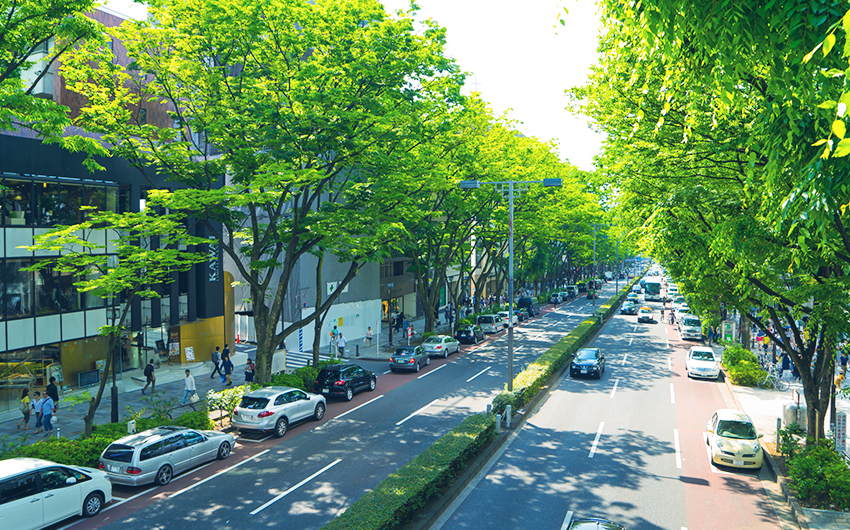 A trendy area where many young people hang out and the latest fashion trends are sought. With many offices, boutiques and restaurants, it is also an area that is extremely popular with foreigners. Many residential areas and high-end apartments are located here too.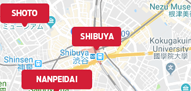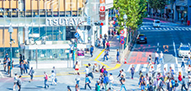 SHIBUYA
Shibuya station is the final stop of many train lines, and its surroundings are packed with shopping and amusement stores. Known as the "young people's town", department stores, theatres, restaurants movie theatres and more also fill the area.

AOYAMA
Aoyama is known as one of the most famous fashion towns in Japan. The famous Aoyama Street is lined with office buildings and upper class boutiques. Residential areas are few, but upscale residential properties can be found here and there.

EBISU
With "Ebisu Garden Place" as a famous landmark, it's a popular and stylish town that is attracting many new residents every year. There are also many restaurants and drinking spots to suit all genres and tastes.

DAIKANYAMA
Second only to Harajuku and Omote-Sando, Daikanyama is a fashion centre filled with chic cafes and boutiques. Surrounded by Shibuya, Ebisu and Naka-Meguro, it used to be a quiet traditional residential area, however many new luxury apartment blocks have increased in recent times.

NAKAMEGURO
A town with a rare combination of fashionable streets and peaceful residential areas, its popularity has soared in the recent years. Every spring, lots of tourists come to visit and view the mass display of beautiful cherry blossoms that line Meguro River.

SHOTO
Shoto is a residential district located northeast of Shibuya station and within walking distance. It is known as the foremost upscale residential area of Tokyo. Though there are few offices and commercial facilities, the area houses many museums and art institutions.

NANPEIDAI
Located southwest of Shibuya station, Nanpeidai houses many office buildings. Further away from the station there are many apartments, foreign embassies as well as Japanese language schools, making this a town with a large foreign population.

AOBADAI
Aobadai is located southwest of Shibuya station. Since the town is wide, people tend to use different train lines depending on which part of Aobadai they live. Many famous people reside in Aobadai, making it a prominent residential area.