Central Area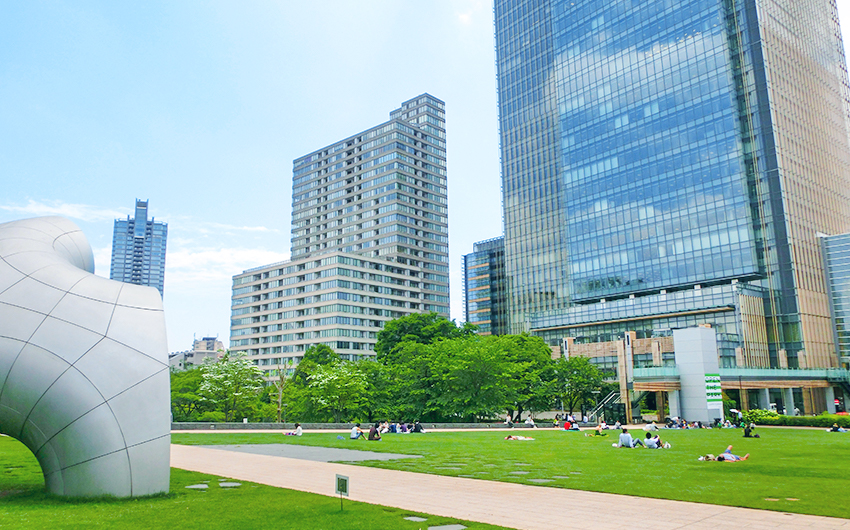 Easy transportation access to many big towns in Tokyo and also includes many areas where large numbers of foreigners reside. A majority of the business district of Tokyo is located here, but there are entertainment towns such as Akasaka or Roppongi as well as quiet and high-end residential areas such as Azabu, Hiroo, Shirokane-takanawa ad Mita.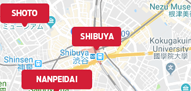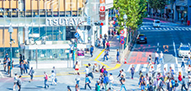 AKASAKA
With the US Embassy, Canadian Embassy as well as many global luxury hotels located here, many foreigners reside in this famous, stylish town. It also has many upscale tower apartment blocks in the area.

ROPPONGI
While the reputation of nightlife is prominent, Roppongi is also home to business districts such as Roppongi Hills and Tokyo Midtown. There are also many upscale residential apartments in this town. No matter the time of day, Roppongi is never empty of people. As a big gathering place for tourists, by night Roppongi has Tokyo's largest concentration of foreigners.

AZABU
Close to Roppongi, Hiroo and Azabu-Juuban, Azabu is one of the most famous high class residential districts in Japan. There are many restaurants in the hills of Azabu. There are also many foreign embassies in this area, and you can also find a supermarket aimed at foreigners.

HIROO
Hiroo is one of the most well-known upscale residential districts in Japan. There are many foreign embassies in the area, and supermarkets aimed at foreigners can also be found. With the increase of schools in the area, many students can be seen during day, but at night it turns into a quiet district, aimed at adults.

SHIROKANETAKANAWA
Known as one of the leading uptown residential areas in Tokyo. However there are many common and 'down-to-earth' aspects too, which makes it a very popular town for many women. Abundant with greenery and close to Shinagawa station, it's a convenient area with good transportation links.

MITA
A beautiful area with historical scenery, many prestigious universities and embassies are located here. It's a mixed blend of residential areas and shopping streets as well as the large famous, 'Shiba-koen' park. Facing that, lies the famous Tokyo Tower, which naturally draws many foreigners to visit or reside in this area.

NOGIZAKA
The Nogizaka area, with the famous National Art Center, is permeated by a calm atmosphere. The name Nogizaka came into common use when Nogizaka station was constructed on the Tokyo Metro Chiyoda Line. Akasaka, Aoyama and Roppongi are within walking distance.