Bay Area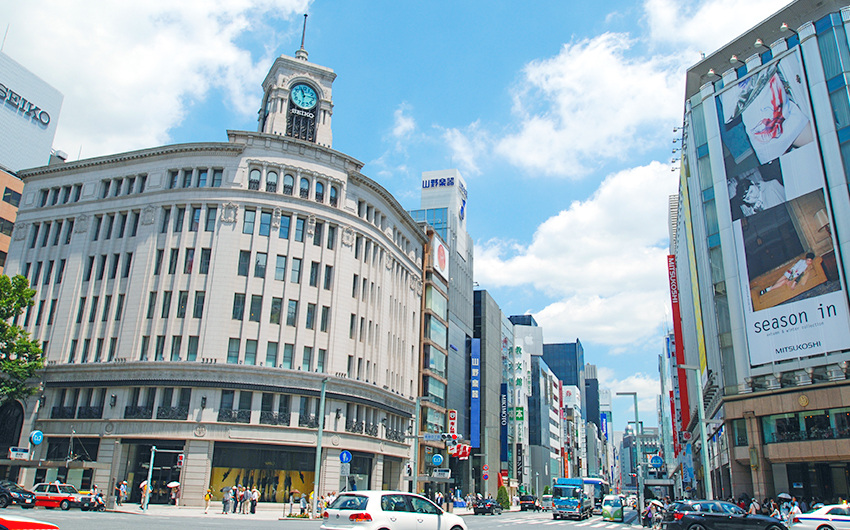 A waterfront area with Tokyo Bay at its centre, it has rapidly been re-developed due to large scale renovation. With beautiful views and well facilitated parks, it has become a popular area for families.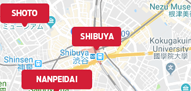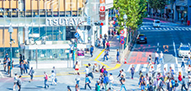 GINZA
Ginza has two personalities. During the day, it's a most prominent high class shopping street with many brand shops, but at night, it's a bustling downtown shopping district. Ginza is a fusion of the cutting edge design of the modern age, and of traditional Japan, which is represented by the famous unique theatre house called "Kabuki-za".

TSUKIJI
The Tsukuji fish market is the largest fish market in the world, and while it's a famous tourist spot for foreign tourists, there also houses large upper class residential apartments. Due to the close walking distance to Ginza and Shiodome, many big companies are located in this area.

SHIBAURA
Facing Tokyo Bay, many cruise boats and ferries for the Seven Islands of Izu depart and board here. It has beautiful views of Odaiba and Rainbow Bridge which both lie on the opposite side of the shore.
SHIODOME
Located one stop from Shinbashi station on the New Transit Yurikamome Line, it's surrounded by the new business district and 'Hama-rikyu Gardens', a classical Japanese park which faces the sea.

ODAIBA
With spectacular views of the Fuji TV Broadcasting company, high-end luxury hotels and many commercial facilities, it is one of the most popular tourist hotspots in Tokyo. There are also beautiful white sands and seaside parks to enjoy if you feel like a change of scene.

TOYOSU
In recent years, there has been large-scale reconstruction of this area resulting in many new tower apartment blocks in the area. With very easy access to downtown Tokyo, it's very popular with families. It also has been decided as the new location for the famous Tsukiji Fish Market in the near future.

HATCHOBORI
The Hatchobori area is within walking distance of Tokyo station, Nihonbashi and Ginza, as well as Roppongi only being a 15 minute train ride away. During the day it's a lively office town, but at night silence returns and it becomes a quiet and calm area filled with restaurants and Japanese-styled pubs.

SHINKAWA
Shinkawa is a peaceful and quiet town with numerous skyscrapers housing many apartments. There are many canals, and in the past, this area used to be filled with alcohol and food stores. Along the Sumida River there is plenty of greenery, and the area around the Central Big Bridge (Chuo Ohashi) is good for jogging or going for a stroll.

TSUKUDA
With very beautiful scenery around the Sumida River, Tsukuda is known as the forerunner of Tokyo's high class residential skyscrapers. It's a very convenient town, with plenty of luxury supermarkets. The more local shopping district of Tsukishima is also close.