Check it, Check it! Dental Offices in Tokyo That Can Help You in English


1 Before the pain of a toothache!
Have you ever wondered if there was anywhere you could go to get consultation when you feel sick or when you feel a bit under the weather while in Tokyo?
It's not uncommon for people who are not yet accustomed to life in Japan to feel fatigue or have a sudden toothache.
It may not be easy to find a dental clinic when you first move to Tokyo, and the medical procedures and treatment policies differ depending on the country, so it would be a good idea to do some research and find a clinic as soon as possible so you can rest easy. Whatever you do, don't just pick any clinic, but find one that is near your home and has language support if you don't speak Japanese.
In this edition, we will introduce you to some important aspects of choosing a dental clinic in Tokyo with English-speaking support in Tokyo.
2 What to consider when choosing a dentist in Tokyo
You may be surprised to know that Tokyo is a very competitive market for dentists and there are, in fact, more dental clinics than there are convenience stores. This is a good thing for the consumer as that means there are more options to choose from. That being said, with such a large number of options to choose from, it is actually harder to make your choice. We have put together a list of important points to think about when choosing a dental clinic in Tokyo so that you can choose a dental clinic with confidence.
・Can they communicate with you in English
For foreigners staying in Japan, English is the first, most important condition when choosing a dental clinic. If you don't speak English, things like making an appointment, explaining your symptoms or communicating the treatment you desire can cause anxiety.
As you already know, there are a large number of dental clinics in Tokyo, but the number of dental clinics offering medical treatment in English brings that number way down.
The first thing to do is to check with the dental clinic as to whether they can communicate in English by checking the website or giving them a call.
Dental work is an important part of your health, so it is important to make sure that you can understand and communicate effectively with your dentist when considering your dental treatment.
・Do they specialize in the treatment you want
In Tokyo, there are a few different kinds of dental clinics. Some are general dental clinic that mainly treat tooth decay and periodontal disease and some are full-service clinics that specialize in aesthetic dental treatment. In addition, there are some dental clinics that are good at tooth extraction and implants, and some that focus on oral surgery.
The dental clinic you choose should depend on the type of treatment you want, so make sure to choose one that specializes in the treatment you want.
Depending on the situation, you may need to use different dental clinics for different procedures.
・Do they explain the situation, plan and procedures clearly
Since you can't see what is being done when the dentist is working on your teeth, it is good to find a dental clinic that will clearly explain what is being done so that you understand your treatment.
In particular, more often than not, problems that arise in your mouth are not only caused by your teeth, but are the result of how you treat your body as well, so finding a reliable doctor who will give you a thorough and easy to understand examination and diagnosis will prove to be quite important.
"What kind of treatment is needed?", "What kind of tests are needed for treatment," "What are the treatment options, and what are the merits and demerits?" These are some of the questions you should ask and look to see which dentists actually take the time to clearly and carefully explain. Those who fail to answer your questions clearly are not recommended.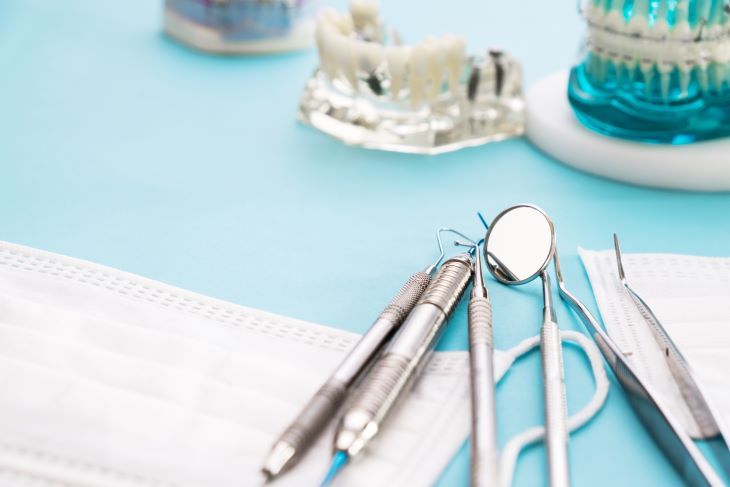 3 Dental clinics in Tokyo that provide service in English
The following is a list of dental clinics easily accessible in Tokyo that provide care in English.
・Shinjuku Nishiguchi Dental Clinic
A short 6-minute walk from Shinjuku Station, and only 30 seconds from the Toei Chikatetsu Oedo-sen Tochoumae Station, Shinjuku Nishiguchi Dental Clinic provides care in English.
For more than 10 years, they have provided state of the art dental service using CT and microscopes, and another advantage they have is that they provide service on the Saturday and Sunday.
【Homepage】https://www.ikashika.jp/
・Trust Dental Clinic
Located in Harajuku, Trust Dental Clinic is run by a dentist that graduated from University in the U.S. 70% of their patients are English speaking which makes it a clinic where you are sure to get care you can count on.
【Homepage】http://www.trustdental.jp/english/index.htm
・Haplus Dental Clinic
Haplus Dental Clinic has two convenient locations, one in Ikebukuro and the other located in Shibuya, and provide care in English. Convenient location wise and even better that they are one of the only that provide service until 9:00pm on weekdays.
【Homepage】https://haplus.jp/en/
・Yamate Dental Clinic
Yamate Dental is located in Nakameguro. This is one of the best when it comes to all around English comprehension. "No pain, no fear and comfortable" is their concept, making it a place that that is especially good for kids.
【Homepage】http://www.yamate-d.com/english/EnglishGuide.html
・Tokyo International Dental Service Roppongi
Tokyo International Dental Service Roppongi is located in close to both Azabu Juban Station and Roppongi Station. TIDS have dental technicians who have learned world-class dental care are treatment. Anything from a cavity or even if you need a root canal to taking care of periodontal disease, they use the Nordic method, so foreigners who wish to experience world class treatment, this is where you want to go.
【Homepage】https://tids.jp/english/
4 In Conclusion
In this article, we have given you some important points to keep in mind when choosing a dentist, as well as some of the recommended clinics to visit for care in English
Of course, and it goes without saying, but choose a dental clinic carefully. If you fail to do so, it can prove to be an expensive lesson. Not only will it cost you money, it may cost you your teeth. Be sure to do your research and check the homepage to understand more about what each clinic provides in terms of service.
In most cases, ignoring the pain in your teeth can turn out to be more expensive if you don't get the care you need quickly. No need to feel intimidated by visiting a dentist in Japan, even if you don't understand Japanese. Tackle the problem early to avoid suffering later.
We hope that the information in this article will help you in your search to find a reliable dental clinic that will meet your needs while in Japan.