A must read for people living in Japan! Basic information about mobile phone / smartphone contracts.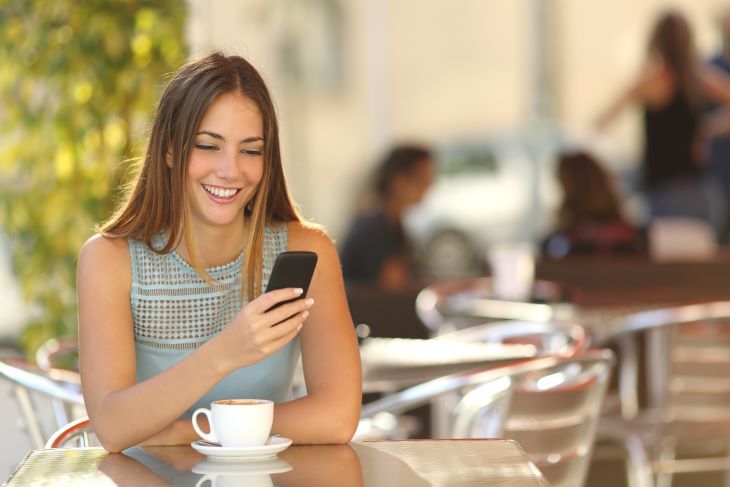 1 How do I sign up for a mobile phone or smartphone in Japan?
For those migrating to Japan from overseas, mobile phones and smartphones are an absolutely must have as a means of communication as well as for using map applications and translating Japanese.
To purchase a mobile phone or smartphone in Japan, you will need to visit a mobile phone shop. Most mobile phone shops in the city have staff who can speak foreign languages, but some stores do not support English or Chinese, so it would be in your best interest to have someone who can interpret come with you or select store that can support your native language.
You may have heard that you will need to have a "foreigner registration certificate" in order to enter into a contract with Japanese mobile phone companies and it is often written on their homepages but that is actually not the case. In general, you have to present the required identification documentation for a new mobile or smartphone contract however, when foreign residents sign a contract with phone companies, the company's main concern is your ability to pay. There are three main conditions you have to confirm to satisfy the requirements. You have to confirm that you are "over 20 years old", your foreign resident identification card has to show that you are "allowed to remain in Japan for at least 2 or more years" and that you pay your monthly charges "with a credit card or bank account". If you can provide this information, you are good to go.
It may seem difficult for those under the age of 20 to obtain a mobile phone or smartphone but the reason most Japanese junior high school students have a mobile phone is because they have signed up under their parent's contract. Minors who apply directly will be refused service. This is a strict rule in Japan, so if you are a minor and live in Japan, you will need to ask a relative living in Japan to add you to their service contract.
In addition, most major mobile phone companies in Japan provide service contracts based on the assumption that the customer will use the service for two years. Therefore, if you can confirm your stay in Japan will be for two or more years with your foreign resident card, you can get service relatively easy. In some cases, if you can pay the cost of the phone in advance, some companies may allow you to have service even if you plan to stay for less than two years, so check with the person in charge of each company when inquiring.
If you already have a credit card in your name, you can easily pay for your mobile phone or smartphone. However, if you do not have a credit card, you will need to open a bank account in your own name at a Japanese bank. If you have trouble opening a bank account in Japan, or if you can't open an account due to various circumstances, you should have a credit card in your name that you can use in Japan.
2 Major mobile phone companies in Japan
Here are some of the major mobile phone companies in Japan.
・ NTT DOCOMO
NTT DoCoMo is said to be the largest mobile phone company in Japan. It is a popular choice in Japan as a stable carrier with a wide coverage area and a good quality network that has been maintained for many years. NTT DOCOMO also supports an array of stores and businesses making it a preferred choice by foreigners who prefer to go cashless.
[Reference] https://www.nttdocomo.co.jp/english/
・ KDDI (au)
KDDI (au), like NTT Docomo, is an attractive carrier in Japan with a wide coverage area and quality network. They have been providing phones with unique designs and colors for a long time. KDDI (au) has the second largest share in the market after NTT DoCoMo.
[Reference] https://www.au.com/english/
・ Softbank
Softbank has the lowest market share among the major Japanese carriers, but it has become quite popular with the younger generations, and the monthly cost under a two-year contract is the lowest available. There are various benefits such as "Student Discount" for those under 25 years old.
[Reference] https://www.softbank.jp/en
These are the three major mobile phone companies in Japan. Every carrier has its' own attractive advantages and disadvantages. If you plan on selecting which mobile phone or smartphone you want to use in Japan from among the major mobile phone companies, you will need to decide on one that you can contract with that has the plan that best meets your wants and needs the most. Before making your decision, it would be best to compare carefully.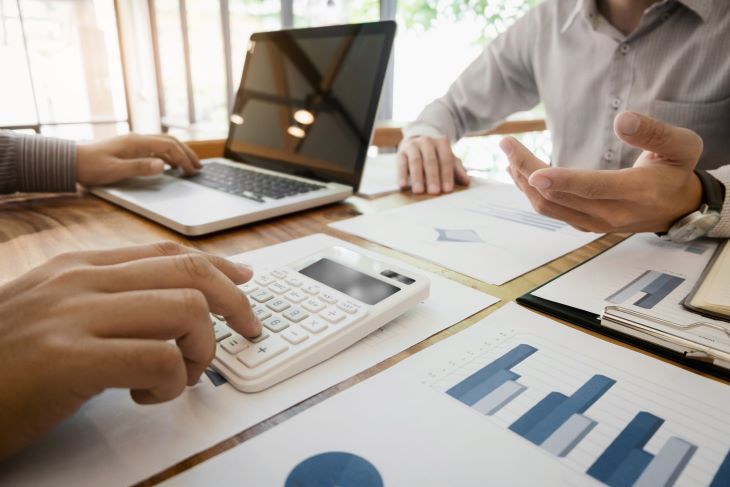 3 Introduction to monthly price plans
Price plans for Japanese mobile phones and smartphones are quite difficult to understand. Each company has a variety of price plans so be sure to get a thorough explanation make sure you understand so as to get the best option. This section explains the basic pricing plan structure.
・ Cost of the phone
When you purchase a new mobile phone or smartphone, you will be charged for the device itself. If you have a SIM-free phone, you will not be charged. You can choose to pay for the phone in installments of 24 months or 48 months, or you can pay for the phone in one lump-sum payment. If you choose installments, the charge will be billed to you along with your monthly mobile charges.
・ Basic monthly charges (call charges)
When purchasing a mobile phone or smartphone, there is a "basic monthly charge". This basic monthly charge will not change month to month and is based on the plan you choose. That plan will have stipulations like "the number of calls allowed and the number of minutes included per call" that will be packaged in with the basic fee but will vary depending on the plan you choose.
・ Web usage fee
All three of the major carriers in Japan charge a monthly fee of 300 yen (excluding tax) for connecting to the Internet.
・ Data communication charges
Data communication charges are incurred when using an app or surfing the web. Each company has an all-you-can-use plan, so be sure to select the data plan that best suits your frequency of use.
You can choose to pay for only what you use, pay for a set data amount that allows you to use up to a certain amount of data or you can choose unlimited usage. Be sure to consider how much data you would likely use and select the most suitable plan for you from the various choices.
4 In conclusion
In this article, we have covered some of the details about Japanese mobile phone and smartphone contracts and the major mobile carriers that you should know in Japan.
If you are thinking about getting a mobile phone or smartphone in Japan, we hope this information will make it easy for you to select the best option for you.
EMAIL US