Is Tokyo dangerous!? This is a summary covering natural disaster preparation that Japan wants foreigners to know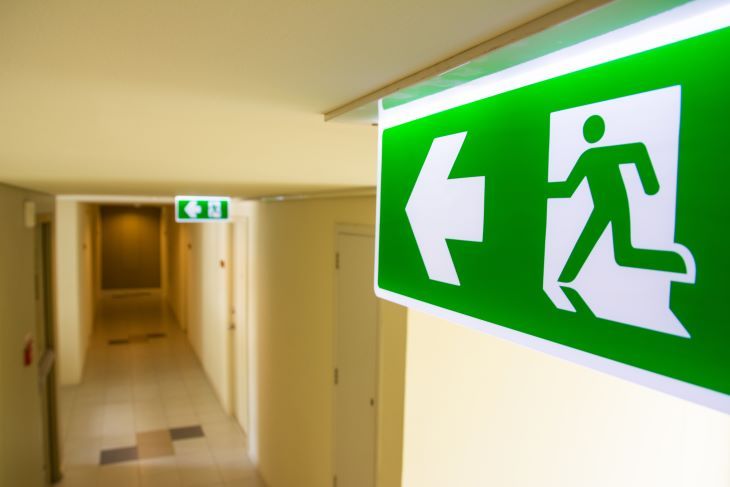 1 Natural Disasters in Japan
Japan is known as a "peaceful country with very little crime" compared to other countries. It is also a country prone to natural disasters such as earthquakes, tsunamis, landslides caused by heavy rains, floods, land subsidence and record heat. The reason why Japan is a disaster-prone country is thought to be due to the fact that it is an island country where various geographical and topographical conditions overlap.
The 2011 Great East Japan Earthquake, the natural disaster that caused tremendous damage, is still fresh in our mind but besides that, last year alone, disasters like the eastern Hokkaido Iburi earthquake, the heavy rain in western Japan, the northern Osaka earthquake and the western Shimane Prefecture earthquake, etc. occur every year. Many precious lives have been lost to natural disasters.
Japan holds an event every year by the Japan Kanji Proficiency Test Association to decide on a kanji that represents the social aspect of that year. In 2018, the kanji for "disaster" was chosen. On the other hand, compared to other countries, Japan is less susceptible to human disasters such as terrorist attacks and violent demonstrations and there are still lots of people who have never experienced a natural disaster. Japan is sometimes referred to as a "country that is ill prepared for disaster", however we would like foreigners who plan to visit Tokyo to be fully prepared for when they face a disaster so they can enjoy their time in Japan with peace of mind.
2 Approach to disaster preparation
Tokyo, the capital city of Japan, is full of people every day. If you are involved in a disaster such as an earthquake in Tokyo without taking disaster preparation measures, you can imagine that it would be a very dangerous situation for you.
In fact, those who die or go missing is not only a direct result of natural disasters but it is apparent that there are lots of "related deaths" due to the deterioration of evacuation centers and facilities following the disaster.
Raising awareness and preparing for a natural disaster may mean the difference between life and death, so let's take some time to understand how to prepare.
・Check your local hazard map
Check your local hazard map that highlights the scale and extent of areas that are prone to or vulnerable to natural disasters and keep in mind the predicted disaster locations and evacuation routes. You can check hazard maps not only for Tokyo but also for nationwide locations.
[Reference] https://disaportal.gsi.go.jp/
https://www.mlit.go.jp/river/bousai/olympic/prepare01/index.html
Be sure to check not only where you live, but also areas around where you work and where your family resides.
・Use information about support for foreigners
The Tokyo Metropolitan Bureau of Life and Culture has created a handy guidebook (disaster information card) and distributes leaflets about information on how to be prepared for emergencies like natural disaster for foreigners visiting and residing in Tokyo.
The handy guidebook on preparation for emergencies is a commuter pass size and is easy to carry, so if you are in Tokyo, you should absolutely carry it with you. This handy guidebook on how to be prepared for emergencies contains information on how to respond to disasters, how to obtain information, and a phrase list that shows you how to say important phrases in Japanese when requesting assistance.
In addition, the leaflet provides easy-to-understand explanations of Japanese earthquake knowledge and disaster response methods. Let's make sure you have what you need to prepare for a natural disaster.
【Reference】
http://www.seikatubunka.metro.tokyo.jp/chiiki_tabunka/tabunka/tabunkasuishin/0000000144.html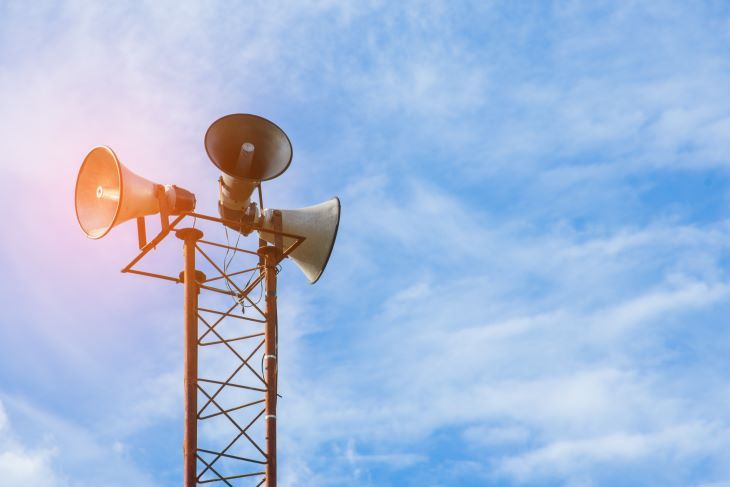 3 English websites to know in case of an natural disaster
・Ministry of Land, Infrastructure, Transport and Tourism
The Ministry of Land, Infrastructure, Transport and Tourism has opened a disaster preparation information website in preparation for the Tokyo 2020 Olympic and Paralympic Games.
These sites not only the information that you will want to know on a daily basis and the information that you will want to check in the event of a disaster, but also information that is useful for traveling throughout Japan is described in an easy-to-understand manner. The sites are available in English, Korean, and Chinese.
You can also browse information related to disaster types such as earthquakes and tsunami disasters, wind and water disasters, volcano disasters, and snow disasters.
【Reference】https://www.mlit.go.jp/river/bousai/olympic/en/index.html
・Japanese Meteorological Agency
The Japan Meteorological Agency, which observes natural phenomena in Japan, provides easy-to-understand information to foreigners in Japan.
Check the meteorological disaster information released by the Japan Meteorological Agency on a daily basis so that in the event of a disaster that requires early evacuation, you can act quickly. This is also available in multiple languages such as English, Chinese, Korean, Portuguese, Spanish, Indonesian, Vietnamese, Tagalog, Thai, and Nepalese.
【Reference】https://www.jma.go.jp/jma/indexe.html
https://www.jma.go.jp/jma/kokusai/multi.html
・Tokyo International Exchange Committee
The Tokyo International Exchange Committee, that hypothesizes large-scale disasters in the Tokyo metropolitan area, has created easy to understand animated videos for foreigners that convey important knowledge about the precautions to take before an earthquake occurs in Tokyo.
This site is available in 8 languages: English, Chinese, Korean, Vietnamese, Nepalese, Portuguese and Spanish.
【Reference】https://www.tokyo-icc.jp/information/howto.html
・Radio stations that broadcast in foreign languages
In the event of a disaster, access to the Internet and telephone lines will be crowded, making it difficult to connect, so it is safe to have a radio. If you do not have access to or own a radio, it is a good idea to install a radio app on your phone that allows you to listen to foreign language broadcasts.
・NHK WORLD-JAPAN
【Reference】https://www3.nhk.or.jp/nhkworld/
・Inter FM897
【Reference】https://www.interfm.co.jp/about/
Online radio broadcast sites are also available.
・Japan Online Radio
【Reference】https://www3.nhk.or.jp/nhkworld/en/radio/
If you do not have a TV or radio, lots of foreigners use SNS to collect information about disasters on their phones. However, while it is convenient to collect information through SNS, there is also a risk that the information may not be true, so don't believe everything you read. In the past, hoaxes such as "the lion escaped" caused widespread fear and confusion. When getting information from SNS, make sure to check the credibility of the source. To be safe, get your information from official sources such as the Japan Meteorological Agency in the event of a disaster.
4 In conclusion
In this article, we introduced you to information about natural disasters and how to prepare while in Japan as well as helpful sites to keep note of. People say that it will be no surprise when Tokyo, the capital city of Japan, is hit by the next major earthquake in the future, and it is important for everyone stay aware of disaster preparation on a daily basis. If you are faced with a disaster in an unfamiliar land, where you can't speak the language and are ill prepared, the threat of losing your life are increased exponentially.
When an earthquake occurs, the magnitude and seismic intensity at each location will be announced by breaking news on TV and radio. If there is a risk of a tsunami, warnings and evacuation instructions will be issued. Be sure to always keep your ears open for information when a disaster occurs.
Keep abreast on disaster information in Tokyo and raise your level of awareness. We hope the information presented in this edition will help to keep you prepared and safe during your stay in Japan.