We want foreigners to experience Vegan restaurants in Japan! Introducing Vegan restaurants in Tokyo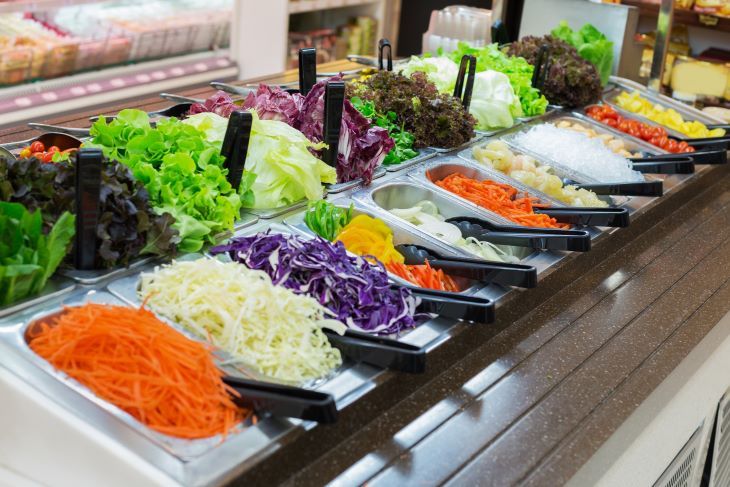 1. The ever so popular Vegan restaurants in Tokyo!
Many foreigners visiting Japan from abroad say they are vegan and vegans are different from vegetarians. In recent years, there has been an increase of restaurants and cafes for vegans in Tokyo. Models, celebrities, and instagrammers from around the world are paying attention to this increase in Japan.
A good many people are taking on a vegan lifestyle for self-maintenance in terms of health, beauty, and spirit. In this article, for the foreigners working in Japan, we will introduce you to information about vegan restaurants you can enjoy in Japan.
2.Even popular in Japan, what does it mean to be vegan?
People who generally consume less meat are called "semi-vegetarians", those who are vegetarian and consume dairy products, but do not eat eggs are called "lacto vegetarians", and "ovo vegetarians" are those who do not eat meat, fish or dairy products (milk or food that are made from milk) but do eat eggs are called "ovo vegetarians". So, as you can see, there are various types of vegetarianism.
Among those, people who only eat vegetables are known as "vegans".
Vegans are widely known as people who do not eat meat and fish, dairy products such as eggs and milk, dairy products such as butter and cheese, honey and gelatin. As a part of their lifestyle, mainly in Western countries, more and more people are turning to a vegan way of eating. The increase of vegan restaurants in Tokyo is proof of the increase of people who are becoming vegan.
For those living a vegan lifestyle are more often than not people who share the same love of animals and the welfare and heath of animals, with most working to end the exploitation of animals.
For those who are thoroughly vegan, at a time when vegans have not yet fully been recognized in Japan, can find it quite difficult to eat out casually at just a regular restaurant because they have to choose carefully what they eat.
However, recently there has been in increase of restaurants and cafes that have opened in Japan that are delicious and enjoyable not only for vegans, but also for those who are not.
Originally in Japanese cuisine, dishes made mainly from meat and fish were often provided, but globalization is accelerating, and the understanding of vegans is gaining ground. As the number of foreign tourists is expected to jump for the Tokyo Olympics, the number of restaurants that foreigners can visit with confidence is on the rise in Tokyo.

3.Recommended for Foreigners! Vegan restaurants in TOKYO
・Ginza (AIN SOPH.)
"AIN SOPH." Is located not only in Ginza, but also in Shinjuku Kabukicho, Shinjuku-Sanchome and Ikebukuro in Tokyo. They also have location in Kyoto which is also popular with foreign tourists.
They offer sophisticated vegan cuisine based on the concept of "a place to return to your true self." Vegan dishes with a Japanese bento style are popular, but the dessert menu, which is also very popular, includes vegan pancakes and tiramisu.
The restaurant is located on the second floor, and the first floor is a patisserie, and highly recommended if you are unsure about choosing souvenirs. This is a nice and convenient aspect of this restaurant.
【Reference】http://ain-soph.jp/
・Nagi Shokudo Shibuya
If you are a foreigner who wants to enjoy vegan cuisine at a restaurant unique to Tokyo, we recommend Nagi Shokudo in Shibuya.
The restaurant has a calm atmosphere reminiscent of the good old days of Japan, and there are lots of vegan items on the menu, and is based on Japanese cuisine. You can savor a variety of Japanese cuisine, and a variety of vegetable ingredients from around the world.
It is important to note that not all items are made using organic ingredients, but if you are in Tokyo, this is perfect for foreigners who want to taste vegan dishes based on a Japanese style meal.
【Reference】https://tabelog.com/tokyo/A1303/A130301/13048497/
・Falafel Brothers Roppongi
Falafel Brothers, a middle eastern Falafel specialty restaurant that is famous for its croquet made from chickpeas, is a restaurant where vegans can eat with peace of mind. Meat lovers will also really enjoy their satisfying taste.
Takeout orders are the main business of this restaurant, but they do have a small eat-in space.
The Falafel Brothers Ebisu location offers sweets using flour and white sugar without using animal ingredients such as eggs and butter.
The sweet taste is made using agave syrup or dates, so it is safe for vegans. They also have some desserts using Japanese ingredients such as Amazake and Anko.
The desserts have a very attractive look, with a color that can capture you, and attracts lots of attention, especially with foreigners.
【Reference】https://www.falafelbrothers.jp/
・Vegetarian Beast Mejiro
Mejiro is where you will find "Vegetarian Beast", a place where foreigners can eat with peace of mind. A vegan restaurant with the image of a west coast American or Australian deli & wine bar with a stylish interior.
Vegetarian Beasts uses organic ingredients as much as possible and do not add seasonings. The dishes lined up in the showcase can be eaten in store and can also be ordered for takeout. Particularly popular with foreigners are the vegan hamburgers.
【Reference】https://vegebeast.shopinfo.jp/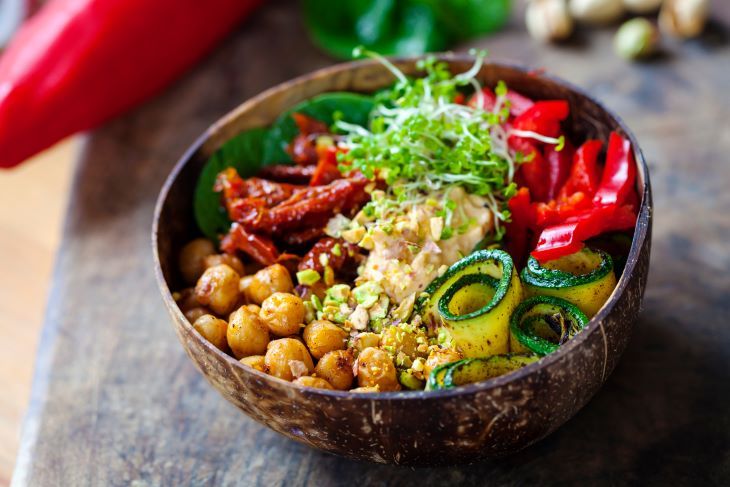 4.Introduction of websites that are useful for vegans
"Vegawel" is a website where you can find things like "how people with allergies or a particular policy about what they eat, can enjoy eating together."
You can search for restaurants that match your food lifestyle and is a site that has support in both Japanese and English, and very useful for foreigners looking for restaurants during their stay in Japan, especially when traveling with vegans and vegetarians.
【Reference】https://vegewel.com/en/
5. In Conclusion
In this edition, we have introduced you to some of the vegan restaurants in Tokyo that we recommend to foreigners looking for vegan restaurants to visit during their stay in Tokyo.
During your stay abroad, you may feel tired and hungry, or have difficulty managing your physical condition. These are the times you can refresh yourself with vegan cuisine.
Even if you are not vegan, you could give it a try when you feel that you haven't been eating enough vegetables.
Lots of vegan restaurants in Japan try to create an atmosphere in which both vegans and non-vegans can enjoy. There is no doubt that you will be able to eat delicious food, so even if you are not vegan, we would definitely recommend you make time to visit. We hope that the content introduced this time around will be beneficial to foreigners who are looking for healthy, delicious and enjoyable moments in Tokyo.