Autumn has come to Tokyo! A summary of autumn knowledge and the wonderful four seasons of Japan for foreigners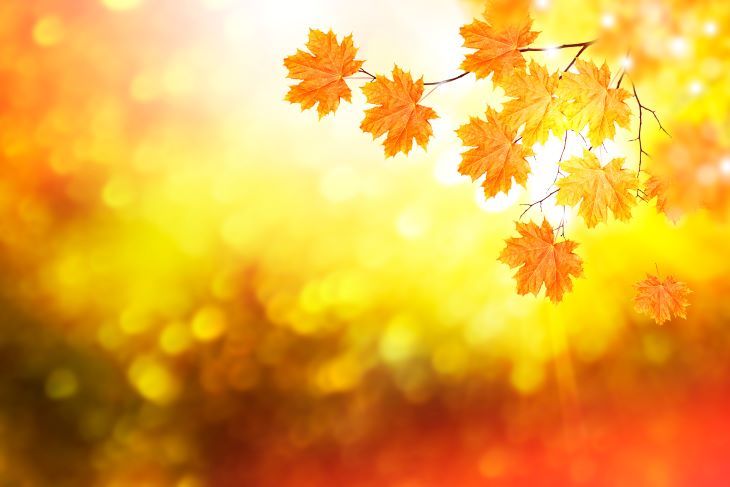 1 Enjoying the four seasons in Japan! Knowledge we want foreigners to know about "autumn" in Japan.
Foreigners who visit Tokyo from abroad look forward to the "four seasons" unique to Japan. Japan has four seasons, spring, summer, autumn and winter, and you can enjoy each in different ways depending on the season. This is just one of the attractive things about Japan that is sure to keep foreigners interested when they visit Tokyo.
Autumn in Japan is between September to November, and you can enjoy seeing the change of scenery as trees gradually change to autumn colors and as the temperature gradually lowers, the leaves gradually fall and in comes winter from December. Fall in Japan brings colder temperatures in the mornings and evenings, the wonderful scent of devilwoods, the sound of crickets and the sight of meadowhawks. Other autumn features in Japan include autumn leaves, saury and sport competition day at local schools, physical education festivals, school festivals, matsutake mushrooms, chestnuts, sweet potatoes and ginkgo trees.
If you are a foreigner who likes autumn and the four seasons of Japan and plan to visit Tokyo, take this opportunity to learn about the features unique to Japan in advance.
2 The climate and weather in Japan during autumn
Fall in Japan, also known as bringing the "woman and autumn sky", consists of lots of rainy days due to the severe heat of summer and the effects of the autumn rain front, as high pressure and temperate lows alternately pass through Japan. With colder days and blossoming trees, it is a climate that changes easily, dubbed as being the same as a woman's heart, changing easily depending on the day. During the second half of September, the heat of summer gradually goes away with a maximum temperature often below 30 degrees Celsius. October in turn brings an abundance of days where the maximum temperature is less than 25 degrees Celsius, with lots of sunny days.
During this season, with daily temperature changes, not only will the temperature be substantially different from the previous day, but there will also be days when the temperature difference between morning and evening will be more than a 10 degree difference. Even in autumn, if you don't pay close attention to the heat during the day, you may end up suffering from heat stroke. Always check the latest weather forecast carefully and pay attention to the temperature difference. If you are planning to visit Tokyo, please prepare clothes that are easily adjustable to changing temperatures.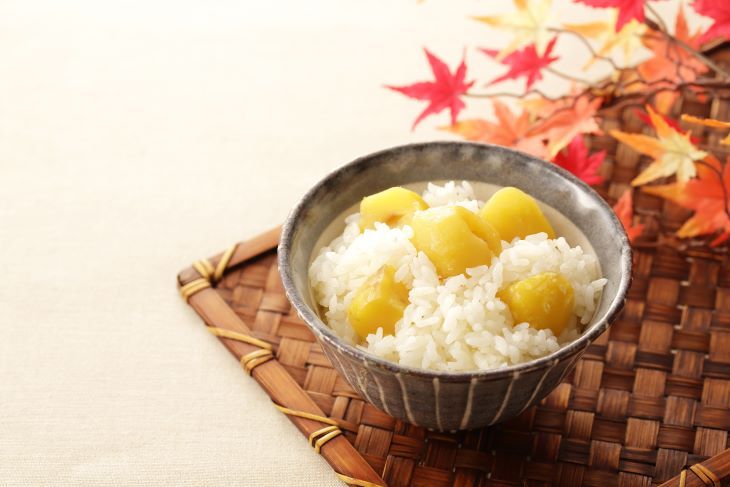 3 How will you spend your autumn? "Fall of ??"
Autumn is a time when the heat and humidity of summer comes to an end and it becomes easier to concentrate and take on new challenges. In Japan, people often call autumn their "fall of reading" or "fall of fruit", "fall of appetite", "fall of vacation" and so on. Various expressions such as "autumn of sports", "autumn of art" and "autumn of harvest" are used. Fall is a particularly refreshing and relaxing season out of the four seasons, allowing you to recover from the heat of the summer, making it a season to enjoy various events and when your appetite back to normal.
Fall is a time to enjoy the autumn leaves and to enjoy delicious seasonal fish and mushrooms. You can enjoy orchard tours, grape hunting, picking pears and chestnuts. That being said, it can feel a bit lonely because the sun goes down early, but if you are a foreigner who is planning to visit Tokyo, find your favorite way to enjoy autumn in Japan.
4 Autumn Events
The biggest autumn event in Japan is Halloween. Halloween events are also held at theme parks such as Tokyo Disney Resort and Universal Studios Japan. The inside of each park has a different atmosphere and you can enjoy your time there in a costume perfect for Halloween. Also, if you are planning on sightseeing on Halloween, specifically October 31st, be aware that it will be dangerously crowded around places like Tokyo stations and Shibuya station.
Another event that can be enjoyed in autumn in Japan is seeing the autumn leaves. Enjoying autumn leaves in Japan is called "autumn leaves hunting". The leaves of the trees that were lush in summer begin changing with shorter daylight hours and a lower temperature. The leaves start to turn yellow or red as they prepare to fall making it a beautiful sight to behold.
Changing autumn leaves are a phenomenon that occurs only with deciduous trees in temperate regions in the north hemisphere, so the places outside of Japan where you can truly enjoy seeing it is limited to places like Eastern Europe, North America and the coast of East Asia. Seeing the autumn leaves will be a valuable experience for foreigners visiting Tokyo.
It is known that leaves will start changing when the daily minimum temperature falls below 8 degrees Celsius, and it is said that the place to see the changing of colors the earliest is in Hokkaido, where it is cold every year, and the area around Shizuoka Prefecture is where the leaves change the latest. Be sure to check the schedule of when the leave start changing while you are in Japan.
Other events, such as firework festivals are also held in autumn. Check this schedule as well to experience a different kind of festival, unlike any of the festivals you might see during summer.
5 Important cautions to be aware of in order to enjoy autumn.
Autumn in Japan is known as a time when typhoons are likely to occur. Recent Japanese typhoons are powerful and you may experience a typhoons during your stay, so when you plan your Tokyo sightseeing schedule, check the weather report about possible typhoons, etc. If you are staying in an area that is directly hit, you will need to take sufficient precautions.
In addition to this, autumn is a time when the changes in temperature and humidity are quite different compared to the previous day, and it is hard to adjust your attire so as to not catch a cold. Because humidity and dust are easily scattered due to low humidity, unusual problems such as dermatitis and rhinitis are likely to occur. Because there are times when it is dry and catching a cold can be easy, it would be smart to pay close attention to what clothes you wear, adjust accordingly and prepare proper medication just in case. Influenza is prevalent around the end of November, so be sure to take adequate measures like washing your hands regularly.
6 In Conclusion
In this edition, we have provided you with the details of autumn, knowledge that we want you to know in advance to your visit Tokyo during the fall season.
Autumn is a time to pay special attention to climate information because typhoons are likely to occur and catching a cold is common because temperatures gradually decreases and the difference in temperature, especially during the morning and evening is substantial. However, autumn is also an enjoyable season for watching the leaves change and there are plenty of other fun and interesting events such as Halloween. It is also the most recommended season for foreign tourists because you can experience a time full of delicious food with seasonal ingredients and plenty of sun. We hope that the contents provided herein will allow you to enjoy the wonderful autumn season of Japan according to your preference.