From "Anime" to "Nerdy" to "Maids"! A popular spot with a culture of its' own in Tokyo, Akihabara!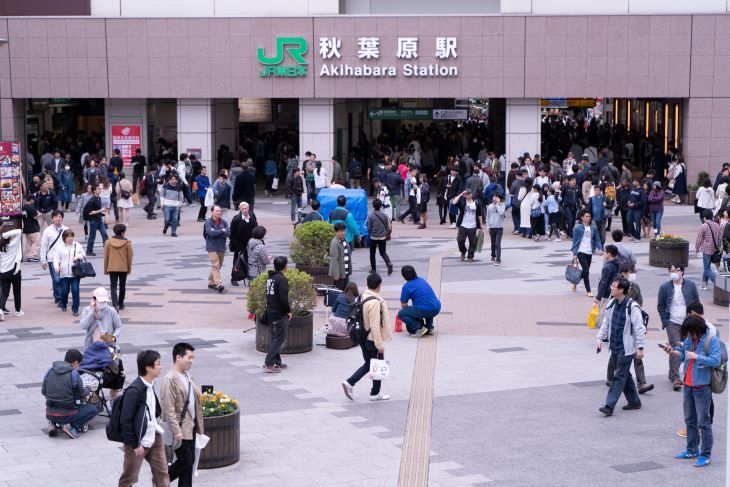 1 The pride of Japan! The culture of Akihabara
Akihabara is a city in Tokyo that has been loved not only by anime and game enthusiasts visiting Japan from overseas, but also by Japanese who are passionate about anime and games. Akihabara is also considered a sacred place representing Japan's leading subculture of anime and idols. So if come to Japan, Akihabara is a must see.
There are dozens of spots in Akihabara for "nerds" who love anime and games, which boasts the biggest anime shops in Japan, as well as an array of places to experience cosplay. Another interesting place would be a maid café, an idea that was born in Japan, and is always crowded with lots of foreigners on a daily basis. Akihabara has built an impressive culture around Japan's anime and idols, and there is no doubt you will find a shop where you can get a taste of and experience Japanese culture. Foreigners who plan to visit Japan should absolutely visit and take in the Akihabara-like atmosphere as it is unlike any other city in the world.
·Anime
The charm of Akihabara is anime.
Akihabara has costume stores where you can dress up as an anime character. It is increasingly popular for foreigners visiting Japan to dress up as an anime character and walk around Akihabara. .
Speaking of anime, the Akihabara store "Animate", Japan's largest anime and comic shop, has seven floors. Various items such as CDs and anime character figures are on sale. There is an array of interesting corners for enthusiastic anime fans, and it's a large store so you may not be able to see everything they have, even if you spend a whole day there. Animate has lots of items that are rare or limited edition items and is a top recommendation for those looking for rare goods as well as for those that are looking to purchase souvenirs from Tokyo for friends back home who also love anime.
·Idols
On the 8th floor of the Don Quijote Akihabara store is the "AKB Theater", which has become the base location of "AKB48", an idol group loved by lots of Japanese people. Open almost every day of the week, it is a highly recommended spot for foreigners who want to see Japanese idols live and in the flesh. Not only AKB48, but some of the other sister groups such as SKB48 and NMB48 also hold live shows, so if you like idols, check out the homepage and get your ticket!
That being said, it is often quite difficult to get tickets for famous idol groups that have become major hits like AKB48, but you may be able to get tickets for the other "underground idol" groups. Find your favorite underground idol group in Akihabara that has not yet become famous, go to see a live performance and get a taste of Japanese idol culture.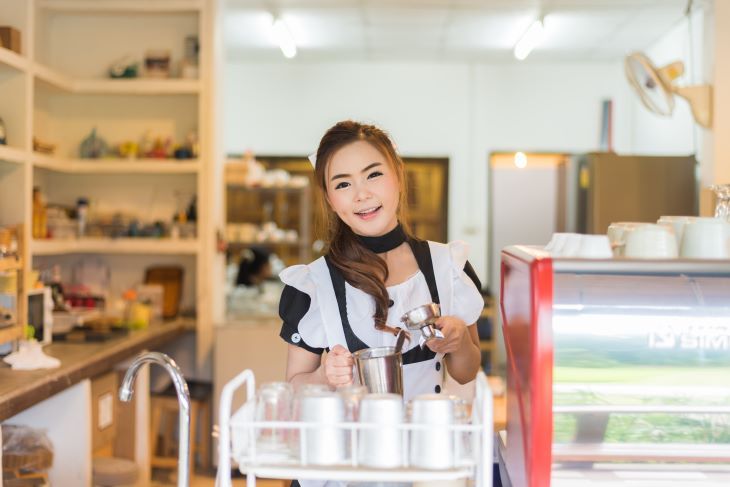 ·Maid Cafés
Many people think of Akihabara as a maid café city. You will often see women dressed as maids wondering around but there are actually lots of maid café's in Akihabara. Maid cafés are where a woman dressed as a maid provides customer service to patrons. The maids call their customers "master" and "mistress" when attending to them, so this is a place that you can experience the rather unusual world of Akihabara. By having a real maid in maid attire serve you, you will be able to enjoy your experience just as if you had entered a real anime world.
The maids who works at the maid cafes in Akihabara are always enthusiastic about talking to foreigners about anime and games. If you are exhausted from shopping and sightseeing in Akihabara, why not take a break at your favorite maid café?
·Game Centers
Known as a sacred place for games, Akihabara has a long history with game centers.
Lots of foreign gamers love not only the popular crane game, but also medal games, music games and photo booths.
If you walk around Akihabara, you will find stores like the Taito Station Akihabara, Tokyo Leisure Land Akihabara, SEGA Akihabara, Adores Akihabara. There are various game centers with overlapping business hours and the majority of them stay open until around midnight. We recommended that you take advantage and visit some of these game centers. In particular, there are lots of crane game prizes that have items that can only be obtained in Japan.
・

Electronics
Akihabara is not only known for its' subculture, but it is also known as, and a famous as a city with lots of stores to buy electronics, dubbed "Japan's largest electronics town". There are lots of different electronics stores ranging from the small to the large stores, so you can purchase and enjoy your favorite home appliances or find almost any electronic part you need.
The appeal of Akihabara's electronics stores is the abundant product lineup. People say that if you go to Akihabara, you will definitely find the appliances you want. Foreign visitors are always amazed at the size of the electronics stores in Akihabara and are surprised to see the wide variety of selection.
In addition, some of the small electronics stores in Akihabara sell small electronic parts that are not available at regular stores, and are recommended for hardcore fans who love getting their hands dirty with electronic appliances and gadgets. .
2 In Conclusion

In this article, we have introduced you to the finer details about the culture of Akihabara in Tokyo and recommended sightseeing spots for those who are planning to stay in Japan.

Akihabara, which is known as the representative city of the nerd culture, including anime and games, is the pride of Japan with a different feel to it than that of cities like Shibuya and Shinjuku, which are also famous sightseeing spots. Even if you are not into games, anime etc., you might find it a surprisingly enjoyable place to visit. Put Akihabara on your bucket list and you will be able to get a taste of different unique aspects of Japanese culture. With electronics stores and maid cafés, as well as anime and games, it is sure to be an experience you will not easily forget. We hope that you include Akihabara as a place to visit while in Tokyo after reading this article to make your trip to Japan extraordinary!

From "Anime" to "Nerdy" to "Maids"!

A popular spot with a culture of its' own in Tokyo, Akihabara!