Check it out! A guide to using the post office in Japan for foreigners!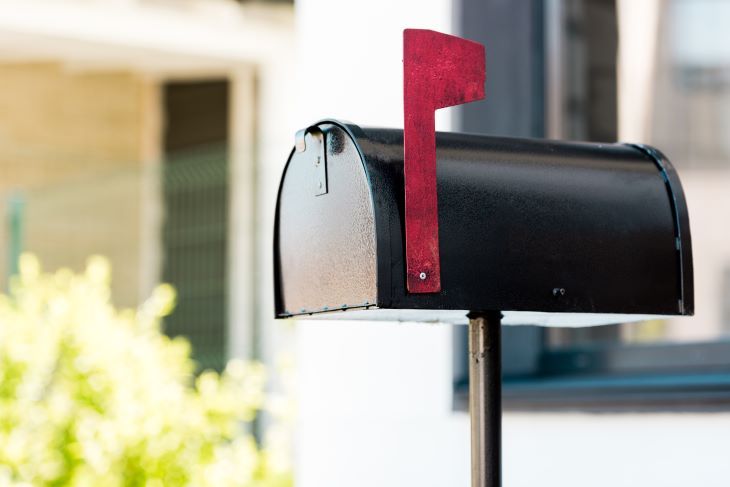 1 Types of mail
The postal service provides service for both mailing overseas and mailing in Japan.
If you live in Tokyo, chances are you will be sending letters and packages back home to your family and friends. Let's take some time to understand the ins and outs of mail so that you can use this service smoothly when you need to use the post office.
・Regular mail service
Regular everyday mail that can be sent from a mail box or post office is classified into standard mail and non-standard mail according to the weight and size of the package.
Standard mail: Weight: within 50g 23cm in length x 12cm in width, thickness: within 1cm
Non-standard mail: Weight: under 4kg, total of 3 sides under 90cm (maximum length: under 60cm),
The items that meet the above size and weight requirements can be sent by ordinary mail. In addition, lighters, matches, explosives, items containing alcohol such as cosmetics and liquor, and live animals are prohibited. Cash cannot be sent by regular mail, regardless of the amount. If you want to send money, you will have to use the ordinary registered mail exclusively used for sending cash. However, letters that contain receipts or resumes can be sent by ordinary mail.
・Registered mail
There are different types of registered mail: Ordinary registered mail, ordinary registered mail for sending cash and simple registered mail.
This section will explain simple registered mail.
First, registered mail has a tracking number for the item and records the movement from the moment it is sent, until it is delivered. Because it has a tracking number, you can track where your mail is and when it was delivered for added peace of mind.
In the unlikely event that your mail is damaged or not delivered, you will be compensated within the declared amount of insured value, which you will decide when you send your package.
Simple registered mail is cheaper than ordinary registered mail, the amount of compensation is up to 50,000 yen and the tracking function is a bit limited. Simple registered mail records the post office that sent the package, the time it was sent, the post office that received the package, and the time the package arrived.
Use the ordinary registered mail service if you want to get more details about your package or if you are sending very important documents.
・EMS(International Express Mail)
EMS is a very convenient service when you want to send mail overseas.
EMS is an abbreviation for Express Mail Service and in Japan, it is called International Express Mail.
EMS is an international airmail service, which is serviced by members of the Universal Postal Union, delivers documents and packages quickly (within the timeframe of a few days to a week) to various regions around the world. On top of that, in the event your package is damaged, they will compensate you for the damage. They also have a delivery confirmation system so you can confirm the delivery status of your package, making it a service you can use with confidence.
Another service is the "cool mail service", for items you want to keep cold.
Use this service for sending items that need to stay cold.
2 What you can't send internationally
Only packages that are considered to be safe on an airplane can be sent internationally. Anything that threatens the safe operation of an airplane, might pose a danger to airport facilities or could possibly cause harm to human health is defined as dangerous aviation goods by aviation-related laws and cannot be sent.
Typical examples include aerosol cans, perfumes, nail polish, sunscreen and hair tonic with an alcohol concentration of 24% or more, alcoholic beverages, electronic cigarettes, fireworks, mobile batteries, etc.
There are lots of other prohibited items that cannot be sent so be sure to check the post office's website in order to avoid violating international mail laws.
【Reference】https://www.post.japanpost.jp/int/use/restriction/airmail/index.html
3 List of manners
This is a list of manners to be aware of when sending something through the Japanese
postal service.
・Manners with regards to stamps
As a rule, stamps should be affixed in the upper left of a package when the item is vertically long. In addition, the area where stamps should be affixed is usually marked by a box, but if there is no specified area marked, you can affix stamps to any area on the package. Even if the stamp is not affixed to the marked area, this does not mean the package will not be delivered, but it would be smart to show proper manners, especially when sending something to important people.
There is no limit to the number of stamps you can use, but be careful not to affix too many as it may cause the receiver to feel uncomfortable. It is also considered good manners to carefully select the stamp you use according to the circumstances, such as for congratulatory or condolatory type occasions.
・Manners for sending mid-year gifts
Although you may not be familiar with this tradition, there is a culture in Japan where people will give gifts, such as snacks or sweets to those the people they are indebted to (business partners, etc.).
In the Kanto region, such as Tokyo, it is considered good manners to send out gifts between July 1st and July 15th. If you are the recipient of a gift, you can return the favor as a summer greeting or late summer gift.
・ Manners on how to write letters
In Japan, when you write a letter, you should use a typical "opening" for your greeting such as the word "Haikei" (拝啓), which means "Dear Sir or Ma'am". Then, start with a "seasonal greeting" and conclude with a sentence that shows you care about the person's health. The end of the letter should include a "closing" word such as the word "Keigu" (敬具).
This type of Japanese is not used in everyday life, but should be used when writing letters.
【Reference】https://yu-bin.jp/manner/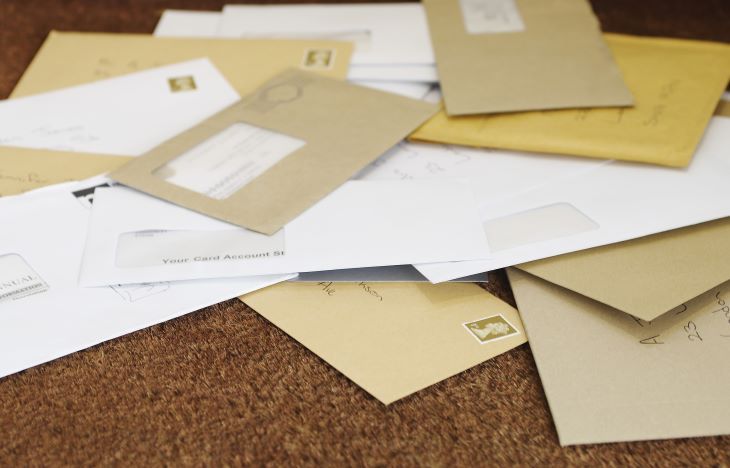 4 Important information to know when using the post office
Basically, post offices are open only on weekdays with business hours from 9:00 am to 5:00 pm.
However, there are post offices in Tokyo that are open 24 hours a day, as well as post offices that are open only on Saturdays, Sundays and holidays.
Note that services may be limited after 5:00 pm or on weekends.
If you have mail that you want to send urgently, check the business hours and type of service you want in advance.
The Japanese postal service has a customer service center called the Japan Post Customer Service Consultation Center that supports English, so if you have any questions about service, feel free to contact them at 0570-046-111 *toll number
【Reference】https://www.post.japanpost.jp/question/contact_us/index2.html
5 In Conclusion
In this edition, we have provided you with important details about the Japanese postal service that should come in handy, especially for those who reside in Tokyo. You may be confused by some of the manners that are unique to Japan, but if you have any questions, make inquiries and do your research so that you can use the postal service to your advantage.
Using the information introduced here as a reference, you will be able to use the Japanese postal service to communicate with your friends and family overseas about your life in Japan.
You can use the postal service to exchange letters using your favorite letterhead, not only with family and friends, but also with people you rarely get to see.