Shopping heaven, "100 yen shop"! What makes the shop so attractive?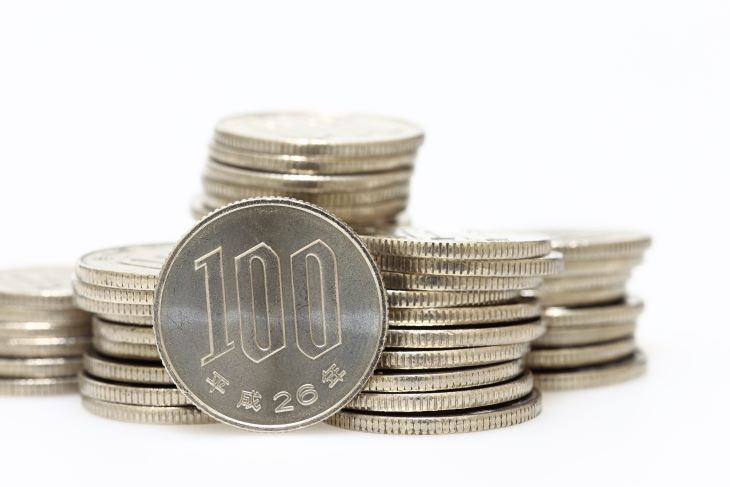 1. Japanese 100 yen shop is also very popular among overseas visitors!
Japanese products have a good reputation for having high quality, so they are very popular among tourists from other countries. Especially, high quality yet low price goods are very attractive.
"100 yen shop" is a shop where you can buy those high quality low price products in Japan, it is just like a "dollar store" in the United States.
They are commonly called "Hyakkin" ('hyaku' means 100 and 'kin' is from the 'unified price'). The shop sells various things like: party decorations, some goods for DIY house reform, stationary, kitchen items and so on, therefore they are usually very crowded everyday.
The companies of 100 yen shops have successfully managed to keep the retail price of every items to be 100 yen (before tax; 100 yen = about US$1.00) and offer high quality and low price goods to the consumers. They can do this because the cost of goods is kept low in the mass-production and the unified price of 100 yen can also keep the labor cost low.
A wide range of sales goods attract a wide range of customers, and the sales floors of those shops are enjoyable for customers of all age groups. We often see many guests from overseas buying a large quantity of items as their souvenirs in these shops.
The quality of those 100-yen-goods is favorable comparing with that of some other countries, and the shop has abundant selections. As a result, many overseas visitors are amazed by that. The reasons why the 100 yen shop is so popular in Japan are not only the high quality and low cost, but also a fine selection of goods they have. You can find almost any everyday household goods there.
2 Here's some of major 100 yen shop companies in Japan
The selections and the kinds of goods sold at a 100 yen shop vary by the parent company, so it maybe fun for you to look around different 100 yen shops.
in this section, let us introduce you three of their major parent companies.
・The Daiso
The number of owned 100 yen shops by this company is the highest in Japan. It is the most famous and some people say that '100 yen shop means The Daiso'. The Daiso maybe a king of 100 yen shops.
The Daiso has its shops not only in Japan but also in other countries such as: China, the US, Thailand, and so on. The number of those countries is over 25, so that you may have already known one of the brunches.
The Daiso shops in Japan have many small Japanese items, which are popular among overseas guests, so just looking around in a shop can be fun. They also have many closes and vacuum sealed bags for storing clothes, which are handy and you might need them during your trip. These shops are helpful for you to buy things you need while you are traveling.
Especially the shop, which you should visit is in Harajyuku (Tokyo). It is large and the location provides easy access to the shop.
【Reference】https://www.daiso-sangyo.co.jp/
・Can Do
Can Do shops have abundant food items such as snacks and sweets, and some supplements.
The official website has an internet sales section. This company has been developing new ways of business, and has its original products but also is exploring products collaborating with other makers.
【Reference】https://www.cando-web.co.jp/
・Seria
Seria shops have fashionable good looking products, so that you can take pictures and show them off by uploading photos to Instagram. The shop attracts people, especially young girls, since it has a lot of "kawaii (cute)" items and many charming artificial flowers.
You can enjoy looking at pretty marine items and goods for camping, which are essential in the summer.
Also If you are thinking to move to Japan, we recommend you to look in the shop for transforming your room to be a pretty place where you can feel at home.
【Reference】https://www.seria-group.com/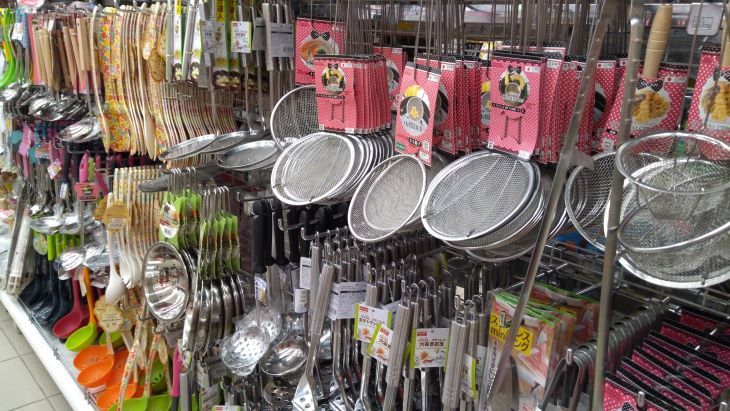 3 A clever use of 100 yen shops
The amount or quantity of some 100 yen shop goods contents are reduced to meet the price. The goods have less or fewer contents than ones sold at different shops.
If you think a small amount is better, for example a small amount of cooking seasonings is better to use it off in a short period of time, which can be ideal. However, if you are buying things lasting for long time, such as packing tapes, it is not cost effective to buy those in a 100 yen shop. So you should use those shops wisely.
Buying souvenirs at those shops is one of the wisest usages. Goods sold in those shops are very popular among people in other countries. Not only small Japanese daily items but also decorative items with Japanese designs, such as Ninjya or Japanese dolls, are highly recommendable. Some cute but useful goods, such as a toilet seat cover, or cosmetic items are low cost still can make your family or friends very happy.
4 Only 100 yen! Here's some popular items for you
In those 100 yen shops, you can find abundant goods associating with Japan and also useful items, which are unique to Japan. Here, let us introduce you some popular goods which would be good souvenirs for yourself and others.
・A range of Mt. Fuji goods
The most popular goods are those ones with designs of the highest mountain in Japan, Mt. Fuji. For example, Mt. Fuji letter sets, Mt. Fuji snow globe, and Mt. Fuji socks, and so on. All of these are very cute and "very Japanese". We are sure these can make your people back home very happy.
【Reference】https://matome.naver.jp/odai/2142520384920670401
・A range of Ninjya goods
Goods with a design motif of Ninjya is also very popular among overseas guests. In this season (summer), a portable fan with Ninjya design is extremely popular. Also, imitated toys of "Kunai" or "Shuriken" (both are kinds of Ninjya weapons) are very popular among those people who are into Cosplay.
・A range of useful kitchen items
There are many surprisingly useful items in Japan that would make you think "wow! never thought of it!" Some of them are sold in those 100 yen shops. A butter knife, which lets you scrape off hard butter smoothly, and a boiled egg maker, which lets you make soft-boiled eggs with a microwave, are two good examples.
Also, there are some sensational tools to reduce cooking time these days. For example, you can try a microwave rice cooker, which enables you to make boiled rice or pasta in a microwave.
【Reference】https://www.buzzfeed.com/jp/asamitogi/daiso-kitchen
Please not that some of these items introduced to you here may not be sold in a shop you visit or the productions may have ended now.
There are always some new goods coming in those 100 yen shops, so you can find new items when you visit. If you wish to find many goods unique to Japan, please visit the ones around the tourist spots or around big stations in Tokyo.
5 Lastly...
This time, we have introduced you 100 yen shop where you can buy useful goods for your own daily use or as gifts for your family and friends.
100 yen shops have contributed to many Japanese people to keep their living costs low. The quality of their stuff is pretty good, so we think it is worth for you to visit there when you are in Japan. We can proud about the quality, which is better than that of many other countries, and about the wide range of goods selections in those 100 yen shops.
We hope our advice and recommendations will help you enjoy shopping around wisely in Japan.