Tokyo's subway is complex and it is easy for anyone to get confused! This will explain the Japanese Subway system in Japan to foreigners.
1 The Japanese Subway system is inconvenient?!
What surprises foreigners visiting Japan from overseas is the complexity of the public transportation system in Tokyo, the capital of Japan.
It is said that it takes time to understand the many types of indispensable trains and buses for commuting and sightseeing.
Even people who have lived in Japan for many years and are going somewhere they haven't gone before have to carefully check the details about how to get to where they want to go, or they may not get there.
The Japanese subway is known to be complicated and difficult to understand, but it is a very convenient transportation system to master. Not only are there numerous trains but the Japanese subway system is also known for having a small number of issues, such as delays.
Compared to the railway systems in other countries, the subway system in Japan has a high level of user satisfaction and is known to be highly "accurate", "fast", "safe", and "comfortable". Without checking the route you should take in advance, it may feel like an inconvenient and complicated system.
Here are some reasons why people think the Japanese subways are complicated and difficult to understand as well as and an application guide to help foreigners navigate the system easily.
2 The Japanese subway system is complicated and hard to understand for foreigners.
There are two subways in Japan, operated by Tokyo Metropolitan Government, the Toei Subway, operated by the Tokyo Metropolitan Transportation Bureau, and the Tokyo Subway Co., Ltd. (aka Tokyo Metro), a private railway company. Each have separate rail lines they operate.
There are four train lines operated by the Toei Subway: the Oedo Line, the Asakusa Line, the Mita Line and the Shinjuku Line. Tokyo Metro operates nine train lines: the Ginza Line, the Marunouchi Line, the Hibiya Line, the Tozai Line, the Namboku Line, the Chiyoda Line, the Yurakucho Line, the Hanzomon Line and the Fukutoshin Line.
This alone is difficult to remember
There are many places in Tokyo you can get to without using a car because there are so many routes. And yes, public transportation in Japan is complicated, but the accuracy of the subway system is among the best in the world.
It is easy to schedule your plans because there is little to no delay with trains which means less disruption of timetables. Why not use the Tokyo subway as means for transportation for work, school or sightseeing?
3 Apps to master the Tokyo subway
To master the complex subway system in Tokyo, you need to keep in mind the route and the map but if you use any of the following convenient apps, it can make your travel easy and smooth.
Here are some useful apps to know.
・NAVITIME for Japan Travel
NAVITIME for Japan Travel is an app for foreign tourists visiting Japan. It supports English, Chinese and Korean. Not only can you check the timetable of the subway, but it also has a convenient voice guidance function to guide you to your destination. Use this when you want to find a route that combines walking and public transportation.
・Japan Transit Planner
Japan Transit Planner is an application that allows you to check timetables, transfer information, route maps, fares, etc. for free.
A major feature of Japan Transit Planner is that it supports many languages.
Languages supported include English, Chinese (simplified and traditional), Korean, Thai, Vietnamese, Indonesian, French, Russian, German, Spanish, Portuguese, and Arabic.
Japan Transit Planner offers not only its' app but also a PC / smartphone website versions for English, Chinese, and Korean.
You don't have to download and install the app, but you can use it when you want to find out how to use the railway.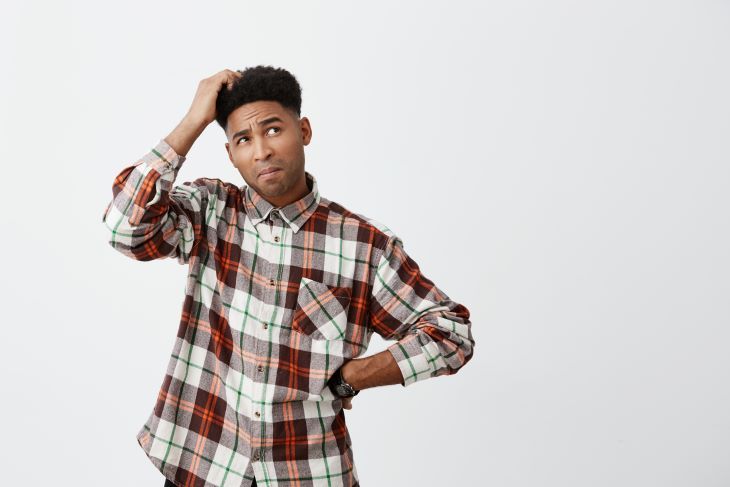 4 Services for foreigners using the subway
With the increasing number of foreign visitors to Japan, there are many convenient services when using the subway. Use these services in conjunction with the app of your choice.
・Tokyo Subway Unlimited Pass
If you are visiting Tokyo from overseas, you can use the Tokyo Subway 24-hour Ticket issued by the Tokyo Metropolitan Transportation Bureau.
You can use the entire Toei Subway Line and the Tokyo Metro Line for 24 hours, 48 hours, and 72 hours from the start of your travel.
.・Free Wi-Fi
Free Wi-Fi service is provided for foreign visitors to Japan. Tokyo Metro is aiming to introduce it to all of its trains by the summer of 2020.
・Convenient Sightseeing Leaflet
There is a leaflet at the ticket window at stations for foreign tourists with information on tourist spots along the subway. Feel free to ask the station staff to get the leaflet.
5 Tips about the Japanese trains
・Female only train cars
There are female-only train cars in Japan.
Japanese railways have "female-only train cars" with specified train cars for female passengers only.
It is defined as "a train car reserved mainly for women etc. introduced as part of the transportation service of railway operators" [1], and there is "no legal basis prohibiting male passengers." [2]
Of course, just because you got on the train in the wrong train car doesn't mean there are penalties, but you can rest assured that it is one of the un-written rules everyone follows. Just know in advance that there is a women-only vehicle and you can use it with confidence.
・The trains are extremely crowded during rush hour for people commuting to and from work
The degree of congestion varies depending on the route, but the Tozai Line and Chiyoda Line have very high boarding rates and some people express the experience as "hell".
It is highly recommended to avoiding using the subway during peak hours when traveling. In particular, please be aware that the trains will be extremely crowded between 7am to 8:30am and around 6:00pm in the evening.
5 In Conclusion
In this edition, you have learned some useful information about the subway system in Tokyo as well as a few useful apps to make note of before visiting Japan.
There are many types of trains in Japan as well as the subway, and you may certainly feel that the system is "not user friendly" because it is complicated and difficult to understand, but if there is something you do not understand, the station staff will respond in a polite and helpful manner so don't hesitate to ask questions.
Tokyo's public transportation system is said to be the most complex in the world, but every station is clean with a structure that is designed to ensure the safety of passengers. This is an attraction that is unique to Japan, along with the politeness and helpfulness of the station staff.
Japanese trains are operated according to a timetable, not only because of the culture of the Japanese to strictly manage time but also because of the efforts of railway companies.
Based on the contents introduced in this article, I hope that people who live in Japan and those who travel to Japan will be able to use Japanese railways with peace of mind.