Want to know the about of having a pet in Tokyo? What you need to know about raising a pet in Japan!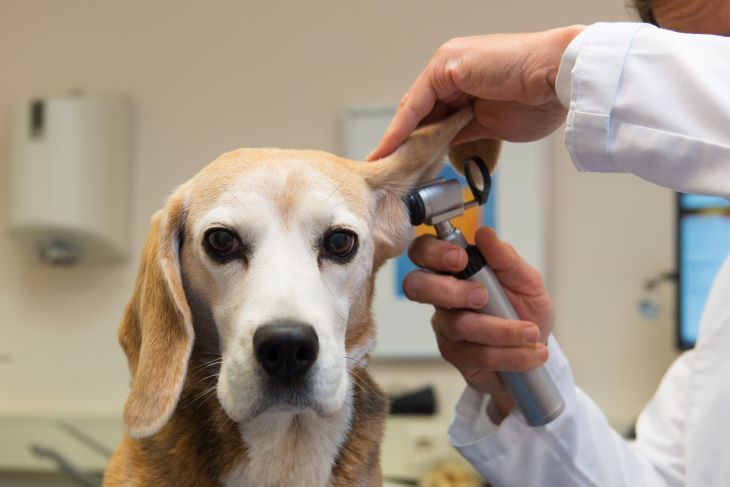 1 Cultural differences in raising a pet in Japan
Data tells us that people in Japan who have dogs and cats is only about 1/10th that of people in the United States, so it safe to say that not a lot of people in Japan have pets.
That being said, there has been a change in how people in Japan think about their pets. In the past, pets were known as just "animals", but that way of thinking has changed to where people now see their pets as "an important member of the family".
As a result, a wide variety of high quality pet foods, the number of places you can visit to spend time with pets like cafes and grooming salons have increased.
There seems to be no difference with regards to animal welfare or how pets are raised but visitors from overseas always seem to be surprised to know that Japan has "pet shops" that sell both dogs and cats.
Living with pets in Japan is different than that of the United States. For example, unlike Japan, in the United States it is common for people to enter their house while wearing their shoes and usually only take them off when sleeping or when taking a shower.
Most of the pets in Japan live indoors with the family so when an owner takes his or her pet for a walk, upon returning home the owner will lightly wipe the pet's feet.
It seems that most of the larger dogs in the United States, that are perhaps kept as a security measure, are raised mainly indoors and it's not common to raise them outdoors.
However, in Japan living space is extremely limited when compared to the living space available in the United States, so it is more common to raise medium to large size dogs in outdoor kennels.
If you live in Japan, you may sometimes see a house where their dogs are being raised in the yard.
In Japan, as in some foreign countries, restaurants or grocery stores do not allow pets other than guide dogs to enter so owners will generally tie their pet leash up to a post outside of the store while they shop.
2 How about living with a pet in an apartment or condominium?
As mentioned earlier, when compared to the United States, which is a major pet country, there are still not a large number of people living with pets in Japan.
However, the number of properties that allow pets has increased, so for people who want to live with a pet can do so without worry.
When looking for a place to live with your pet in Japan, it may be good to consider the location in regards to your place of work or school, supermarkets, hospitals, etc. but before any of those details, you should make sure if the place you select allows pets.
In other countries, checking if pets are allowed or not may not be such an important point to consider as it is quite common that people have pets. However, most apartments and condominiums in Japan do not allow pets unless the property says "pets are allowed".
If you are allowed to keep pets indoors, you can live comfortably with your "important member of the family" and with the understanding of other neighbors that own pets without the worry of uncomfortable glances from people in your neighborhood.
Some properties have even been designed with pets in mind from the outset and are fully equipped for pets.
In Japan, if you own a pet at a property that does not allow pets, people in the neighborhood are sure to immediately report you to the owner.
If you do bring a pet to your apartment or condominium, be aware that you may be asked to leave immediately, pay a penalty, or be charged for cleaning such as deodorizing the property, etc. Keep in mind that there is a possibility that other residents around you may be uncomfortable around dogs and cats or may have animal allergies.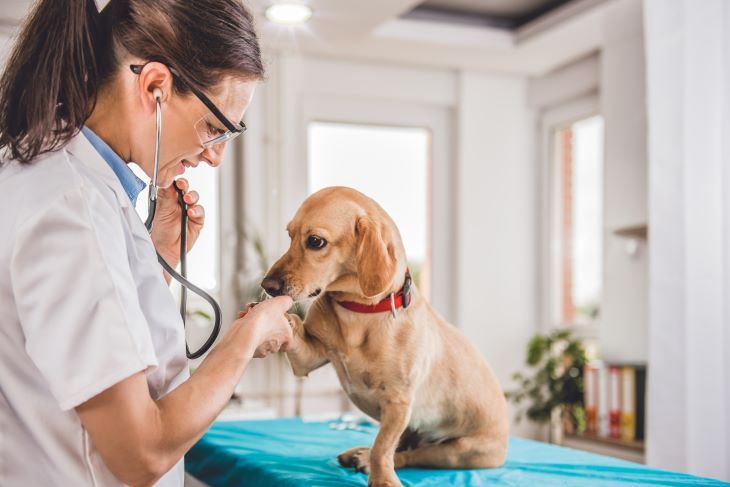 3 Information about animal hospitals with English-speaking staff
When living with a pet, it is important to check in advance if there is an animal hospital close by. Even if there is an animal hospital nearby, the vet or staff may not be able to communicate in English.
Treatment methods may differ from those in your home country so you should make sure that your language is understood.
The following is list of animal hospitals in Tokyo that have English speaking staff.
・Daktari Animal Hospital
Dactari Animal Hospital consists of three hospitals:
Tokyo Medical Center, Yoyogi, and Kugayama.
Open 365 days a year, 24 hours a day treating not only dogs and cats, but also exotic animals (rabbits, ferrets, hamsters, guinea pigs, etc.), birds (parakeets, wild birds, etc.), turtles, monkeys, squirrels, etc. Based on the philosophy of "The bond between humans and animals", and using the world's most advanced American veterinary medicine, Daktari has highly specialized staff with the highest level of training in veterinary medicine. People from abroad living in Japan can use our services with peace of mind.
【Reference】http://www.daktari.gr.jp/
・West Cross Animal Hospital
West Cross Animal Hospital treats dogs and cats in the Meguro and Daikanyama areas of Tokyo. This veterinarian has experience living overseas and can fluently communicate in English fluently.
【Reference】http://www.westcross.jp/English.html
・Fennel Animal Hospital
Fennel Animal Hospital is an animal hospital close to Nakano and Suginami Wards in Tokyo. The veterinarian and language supported varies depending on the day of the week so please call in advance to inquire.
【Reference】http://www.fennel-ah.com/
4 In Conclusion
In this article, we have introduced you to important details about owning a pet, rules about living with pets with regards to apartments and provided a list of need to know English speaking animal hospitals.
When coming to Japan from your home country with your pet, your pet will need to be tested rabies, etc. If your pet does not meet the conditions, they may not be allowed to enter Japan. In order to live together with your pet in Japan, it is essential that you meet all required conditions for entering Japan. It is the owner's responsibility to carefully check the requirements and prepare before entering Japan.
Although the differences and laws are unique to Japan, every country has the same feeling of love for animals. We hope you can use the information introduced in this article to live comfortably with your pet in Japan.