Enjoy Your Time With Other Adults! Introducing the Japanese Babysitter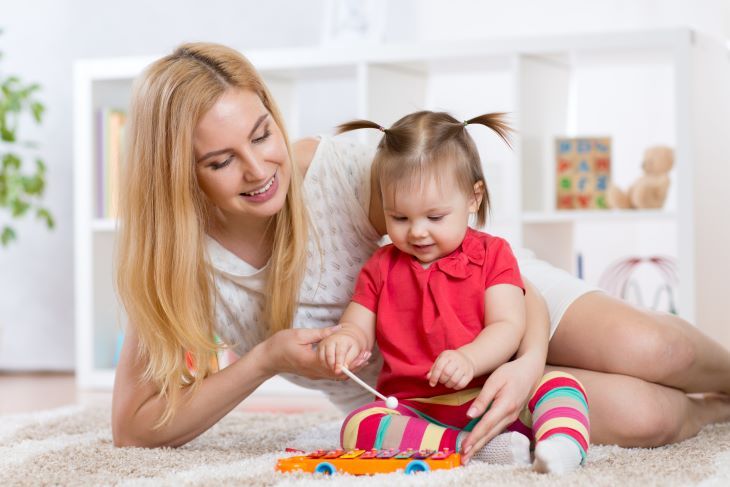 1 How to Search for a Babysitter in Japan
Though there are many couples in Japan who are able to balance childcare and work, there are also many who are so busy with household chores that they are rarely able to have any private or couple's time. Even for couples cooperating with their housework and childcare, "babysitters" are a strong ally for those worried about a lack of time.
In addition to the obvious job of playing with children when you are occupied, babysitters can help with a wide range of child-related issues, such as helping to prepare meals, taking children to lessons, and so on. There are also babysitter companies that can help with your household chores, which can be very convenient.
However, it is important to carefully choose your babysitter. If, for example, a babysitter is going to interact with your child on a regular basis, it is important that they speak your child's language. Also, children can be anxious when interacting with unfamiliar people. In order to minimize everyone's anxiety, let's take a look at how to find the best babysitters amongst companies with English speaking staff.
In order to find a babysitter you can confidently entrust with your child's safety, it's a good idea to thoroughly research a company through its website, and try the services for yourself when there is a promotion or sale.
Also, before requesting a babysitter, in addition to explaining any allergies your child may have and any other relevant information, it's a good idea to have a sit down and talk with them to discuss in English whether or not they will be able to fulfill your specific needs.
Below is a list of some babysitting companies that have English speaking staff.
2 Eikaiwa Kids
Eikaiwa Kids is a babysitting service run by English teachers, so they can help your children live their daily lives in English. They also offer mother-child English conversation lessons, pick up and drop off at kindergarten, and answering machine services. Eikaiwa Kids instructors come from countries where English is the official language. They have either completed their higher education in their home countries or are currently enrolled in Japanese university or graduate school. Approximately 70% of their teachers come from English speaking countries, primarily Britain and the United States, and the remaining 30% come from the Philippines and other European countries.
As both non-Japanese and bilingual Japanese staff are available, it is possible to choose a babysitter that best fits your needs, and is a great opportunity to choose someone who does not use any Japanese at all during their babysitting.
Eikaiwa Kids offers services not only in the Tokyo Metropolitan Area (Tokyo, Kanagawa, Chiba, Saitama), but also in Osaka, Kyoto, Kobe, Nagoya, and many other prefectures across the country.
【Website】http://www4.plala.or.jp/eigo-sitter/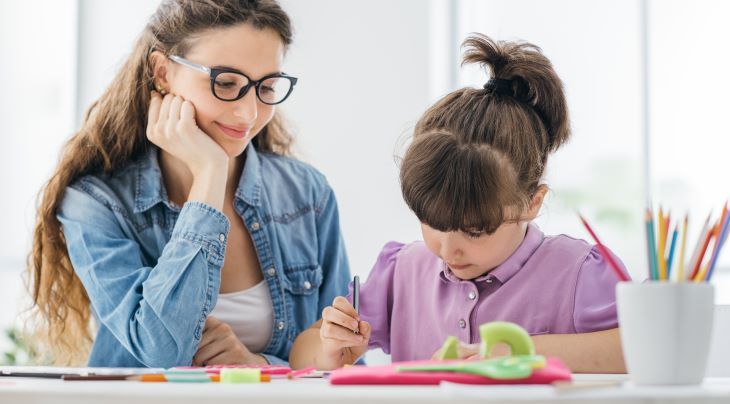 3 Babysitters
In addition to offering staff with a background in English, Babysitters employs foreign language babysitters fluent in French, Spanish, German, and Chinese. You can freely choose a babysitter based on your preferred language.
In addition, Babysitters has a basic rate of ¥2500 per hour (though there may be additional charges on Saturdays, Sundays, or late night/early mornings). The company offers 24 hour babysitting services, so you can feel comfortable even if you're traveling or going on a business trip.
Additionally, there's a great selling point for people coming from abroad for work or sightseeing. In major cities such as Tokyo, Yokohama, Osaka, and Kyoto, you can ask for babysitting services at hotels, ryokans, and serviced apartments.
Babysitters cooperates with a large number of companies, including American Express Japan, Destination Asia Japan, EXO TRAVEL Japan, Windows to Japan, Hoshino Resort. These companies offer visiter concierge services and can respond flexibly to your needs. This provides you with the convenience of requesting babysitter services from abroad before you even arrive in Japan.
【Website】http://www.babysitters.jp/
4 Honey Clover
In addition to generic childcare, Honey Clover offers pick up and dropoff services, overnight babysitting, and is able to assist in taking care of sick children. Not only are they able to come to your hotel or children's center instead of your house, they can take take your children to amusement parks. Their services support you should you need to travel or take a business trip.
Currently, babysitting services are offered not only in the Kanto region (Tokyo, Kanagawa, Chiba, Saitama, Ibaraki), but also in Aichi, Gifu, Kyoto, Osaka, Hyogo, Fukuoka, Okinawa, and Ishigaki. Honey Clover is recommended for people who are interested in receiving daily babysitter services in their mother language, as well as those who need a sitter when they come to Japan for sightseeing. The company offers babysitters of multiple nationalities, so you can you choose a babysitter who speaks your preferred language.
With Honey Clover, you are able to use their full range of services without having to register as a member. It's very convenient for people living abroad who need a babysitter only while they are in Japan, and for those who need a spur of the moment babysitter while sightseeing. They regularly have conferences on foreign language childcare. Please don't hesitate to contact them!
【Website】https://sitter.honeyclover.co.jp/
5 Lastly
Your babysitter and child will spend a significant amount of time together, and determining if they will be compatible with each other is a very important point. It is a good idea to determine not only the babysitter's qualifications, but their area of expertise as well. Babysitters come in all types. There are babysitters proficient not only in English but also Chinese and French. There are babysitters who are skilled at cooking and music. Discuss with your partner what kind of ideal babysitter you are interested in, and if possible, interview your babysitter in advance to eliminate your doubt and anxiety.
Is your child's safety managed properly? Does the company provide round the clock childcare services? If you want foreign language childcare services, how much will it cost for one hour of babysitting? Thoroughly research everything you can in advance, and compare multiple babysitting companies, not just one. One last point is that if you are a visitor to Japan, it may be the case that they will only accept payment via credit card. You can confirm if this is the case on the company's website. Carefully consider all your options and inquire with the company should you have any questions before making your final choice.